Our people
The Climate Centre is governed by a board composed of Jagan Chapagain, Undersecretary General of the IFRC, Gijs de Vries, General Director of the Netherlands Red Cross, and independent chairman Ed Nijpels.
The Climate Centre is a virtual global team, led by director Maarten van Aalst, with staff and consultants based around the world, and a hub in the Hague at Netherlands Red Cross headquarters.
More information on our regional focal points can be found here.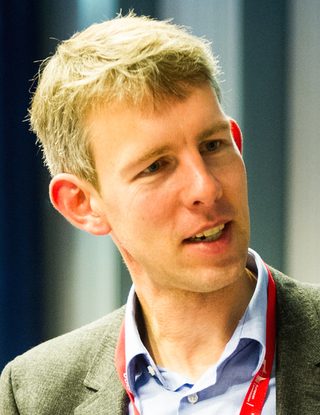 Maarten van Aalst, Director
Involved with the Climate Centre since 2006, Maarten coordinates our support to climate risk management across the Red Cross Red Crescent Movement, and links with scientific and policy communities on climate change, disaster risk management and development planning.

Maarten was Coordinating Lead Author for the IPCC special report on extremes and a Lead Author for the IPCC Fifth Assessment Report.

He holds adjunct appointments at the International Research Institute for Climate and Society at Columbia University, and at the Department of Science, Technology, Engineering and Public Policy at University College London.

Since completing a PhD in atmospheric science, Maarten has also worked on climate change adaptation and disaster risk management with organisations such as the World Bank, several regional development banks, OECD, UNDP and several governments.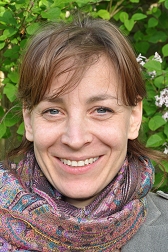 Fleur Monasso, Manager, Capacity Strengthening and Partnerships
In 2005, Fleur officially joined the Climate Centre and is responsible for Management of Climate Centre Programmes and involved in Partners for Resilience and capacity building initiatives (amongst others the Climate Training Kit).
Fleur began to specialize in the international public sector while studying international relations at the University of Amsterdam.
She first became involved with the Climate Centre as a volunteer, giving presentations on climate change and its consequences to branches of the Netherlands Red Cross.
monasso@climatecentre.org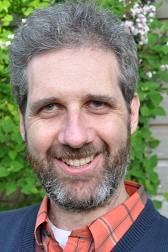 Pablo Suarez, Associate Director for Research and Innovation

Pablo got involved with the Climate Centre as a technical adviser in 2005. He now directs our initiatives linking applied knowledge with humanitarian work, as well as new approaches to climate risk management.
Examples include participatory games for learning and dialogue, and the forecast-based financing pilots in Togo and Uganda – the use forecasts of extreme events to trigger disbursement of funds for action before a disaster occurs, reducing avoidable losses.
Pablo holds a first degree in water engineering, a master's in community planning and development, and a PhD in geography.
He has advised humanitarian and development organizations in more than 50 countries, and also researches and teaches at University of Lugano, University College London, and Boston University.
suarez@climatecentre.org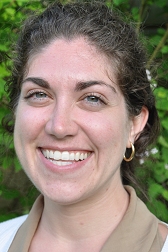 Erin Coughlan, Manager, Climate Science
Since 2011 Erin has provided technical support for the interpretation and use of climate information by disaster managers worldwide.
She is the Climate Centre's liaison at the International Research Institute for Climate and Society, delivering real-time decision-making support in response to climate-related questions from humanitarians.
Erin also designs participatory games for capacity building and climate change awareness and manages several projects, including forecast-based financing in Uganda and Togo.
Erin was a research assistant at McGill University's Department of Biology and the Global Network for Climate Solutions.
She is working on a PhD in climate science and disasters at the VU University in Amsterdam.
Carina Bachofen, Manager, Policy and Partnerships
Carina Bachofen is a senior programme manager and policy officer at the Red Cross Red Crescent Climate Centre, developing and facilitating approaches to experiential learning and dialogue on climate risk management.
As Head of Learning and Uptake for DFID's flagship programming Building Resilience and Adaptation to Climate Extremes and Disasters (BRACED), Carina provides strategic guidance and oversight to knowledge exchange on resilience across the programme.
Carina has over a decade of experience working at the interface between climate and development at global institutions such as the World Bank, International Union for the Conservation of Nature and the German Institute for International and Security Affairs.
Key outcomes from these roles included co-authorship of the Economics of Adaptation to Climate Change study and designing the Social Dimensions of Climate Change training course at the World Bank, and managing a global partnership Ecosystems and Livelihoods Adaptation Network (ELAN).
She specializes in designing and delivering capacity building and learning tools on climate-smart development, climate change adaptation and disaster risk reduction with extensive experience in Latin America and Africa.
Carina has a MSc in Global Politics from the London School of Economics and a Bachelor's degree from McGill University in International Development Studies and Political Science. Carina speaks Spanish, French, German and English.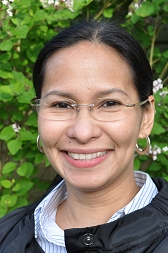 Donna Lagdameo, Technical Adviser
Donna joined the Climate Centre in 2013 as a technical adviser and is currently our focal point in the Asia-Pacific region.
Since 1995 she has been working in policy, governance, evidence-based advocacy on disaster risk reduction (DRR) and climate change adaptation in the Philippines and elsewhere in Asia-Pacific.
She worked on the Philippine national DRR framework, and her professional career includes more than ten years in the Philippine government, working in the Senate, the House of Representatives, the Department of National Defense, and the Development Academy of the Philippines.
She worked with Oxfam GB before going into consulting work with the UN, European Commission, and other international organizations and donors.
Donna obtained her bachelor's degree in political science and her master's in international studies from the University of the Philippines, where she has now begun working on a doctorate in public administration.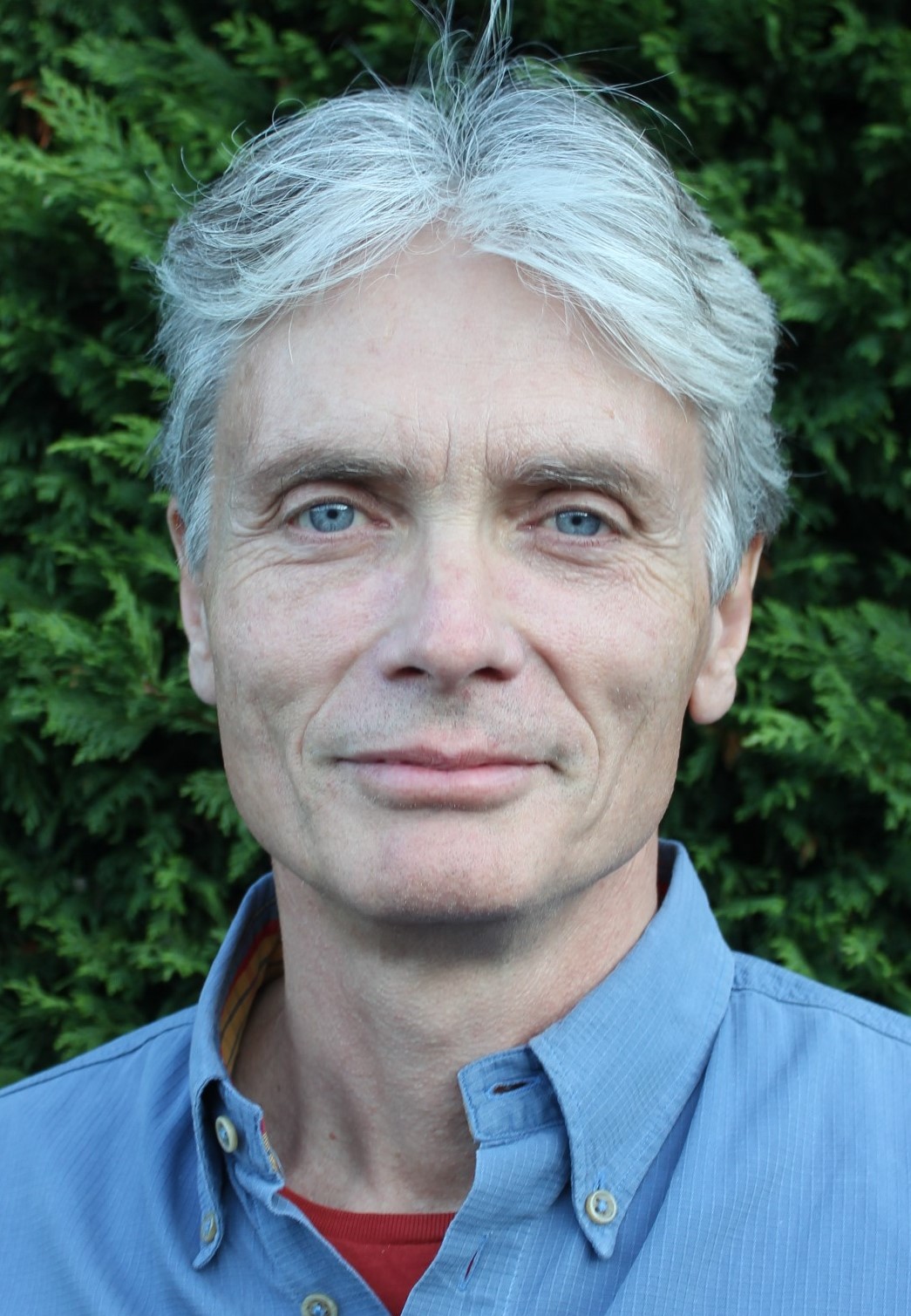 Knud Falk, Technical Adviser
Since March 2010, Knud has worked with the Climate Centre in supporting the Red Cross Red Crescent Movement on climate-related programme development and resource mobilization.
He is also involved in Partners for Resilience projects in India, co-developed the Climate Training Kit, and assists in the development of training courses for National Societies.
Knud is an expert in the fields of disaster risk reduction, climate change adaptation and ecological monitoring. He has a PhD in Arctic ecology from the University of Copenhagen and experience as a teacher and scientist at several other universities.
He has also worked for the Danish National Science Foundation, the Danish Polar Center and the Danish Red Cross.
Janot Mendler de Suarez, Consulting Technical Adviser
Janot has been contributing to applied research since 2010, developing serious games for programmes in Africa, helping to train the PfR country team in Mali, and jointly editing Games for a New Climate with Boston University's Pardee Center.
She is currently working with the Togo Red Cross and the country's meteorological and hydrological agencies and the German Red Cross on the forecast-based financing pilot, and with Plan International to design a game on climate adaptation for young people in Asia.
One of the brains behind the Global Environment Facility's International Waters Learning Exchange and Resource Network, Janot piloted a distance MSc programme for the Royal Holloway, University of London.
She has consulted for UNIDO, the Rockefeller Foundation, WFP, Oxfam America, START, the American Red Cross, the World Bank and USAID.
mendlerdeSuarez@climatecentre.org


Mawanda Shaban, Technical Adviser
Joining the Climate Centre in February 2015, Shaban provides technical advice, policy support and capacity building on National Adaptation Programmes in Armenia, Georgia, Kenya, Malawi and Nepal.
He supports humanitarian diplomacy on climate policy, linking with the IFRC secretariat and Partners of Resilience.
Shaban was formerly in charge of disaster risk reduction and climate adaptation at the Uganda Red Cross Society, working to engage local structures, national governments and regional bodies on climate risk management and policy dialogue.
Overall he has nearly a decade's experience in programme management and implementation.
mawanda@climatecentre.org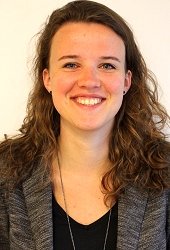 Sanne Hogesteeger, Project Coordinator Partners for Resilience
Sanne joined the Climate Centre in 2015 and is the project coordinator for the Partners for Resilience programme.
She also manages the internship programme and jointly organizes meetings and conferences.
Sanne took her first degree in cultural anthropology and development sociology at the University of Leiden, followed by an MA in international humanitarian action at the University of Groningen.
During her master's programme, she interned for the Climate Centre based at the IFRC Africa zone office, where she worked on climate training for National Societies.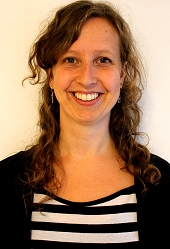 Margot Steenbergen, Learning Coordinator
Starting with the Climate Centre in 2015, Margot is responsible for the promotion of learning and uptake, technical advice and relationship management. Margot leads the Climate Centre's work on games and interactivity.
She joined the Red Cross and Red Crescent Movement in 2009, working for the Netherlands Red Cross both at home and in the Phillippnes, where she gained experience in programme management, disaster risk reduction, climate change adaptation, and educational games.
She previously worked for, among others, the UN refugee agency, UNHCR, Save the Children and the Dutch Ministry of Foreign Affairs.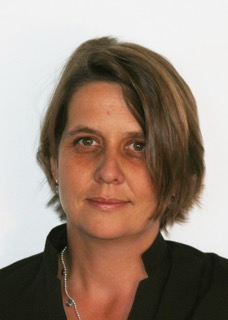 Bettina Koelle, Senior Learning Specialist
Bettina joined the Climate Centre in 2013 and is now our focal point for Southern Africa, developing and facilitating approaches to interactive learning and dialogue.
Her work focuses on adaptation, including Future Climate for Africa, the Collaborative Adaptation Research Initiative in Africa and Asia, and the UK-supported "BRACED" programme.
A geographer by training, Bettina has two decades of experience with interactive learning for adaptation, linking experience from the grass roots to the global UN climate talks, with a special focus on climate finance.
She has a master's degree in geography from the Free University of Berlin and is currently finalizing her PhD on anticipatory capacity for adaptation at the University of Cape Town.
Eddie Jjemba, Programme Officer

Eddie joined the Climate Centre in 2015 and provides support to the Partners for Resilience and forecast-based financing programmes in East Africa. His focus lies at the intersection of capacity building and urban resilience. Eddie also organizes writeshops and training for Climate Centre partners in the region. Before joining the Climate Centre, Eddie was involved in environmental education and urban disaster-risk management, and he is pursuing a master's degree in climate and society at Columbia University in New York.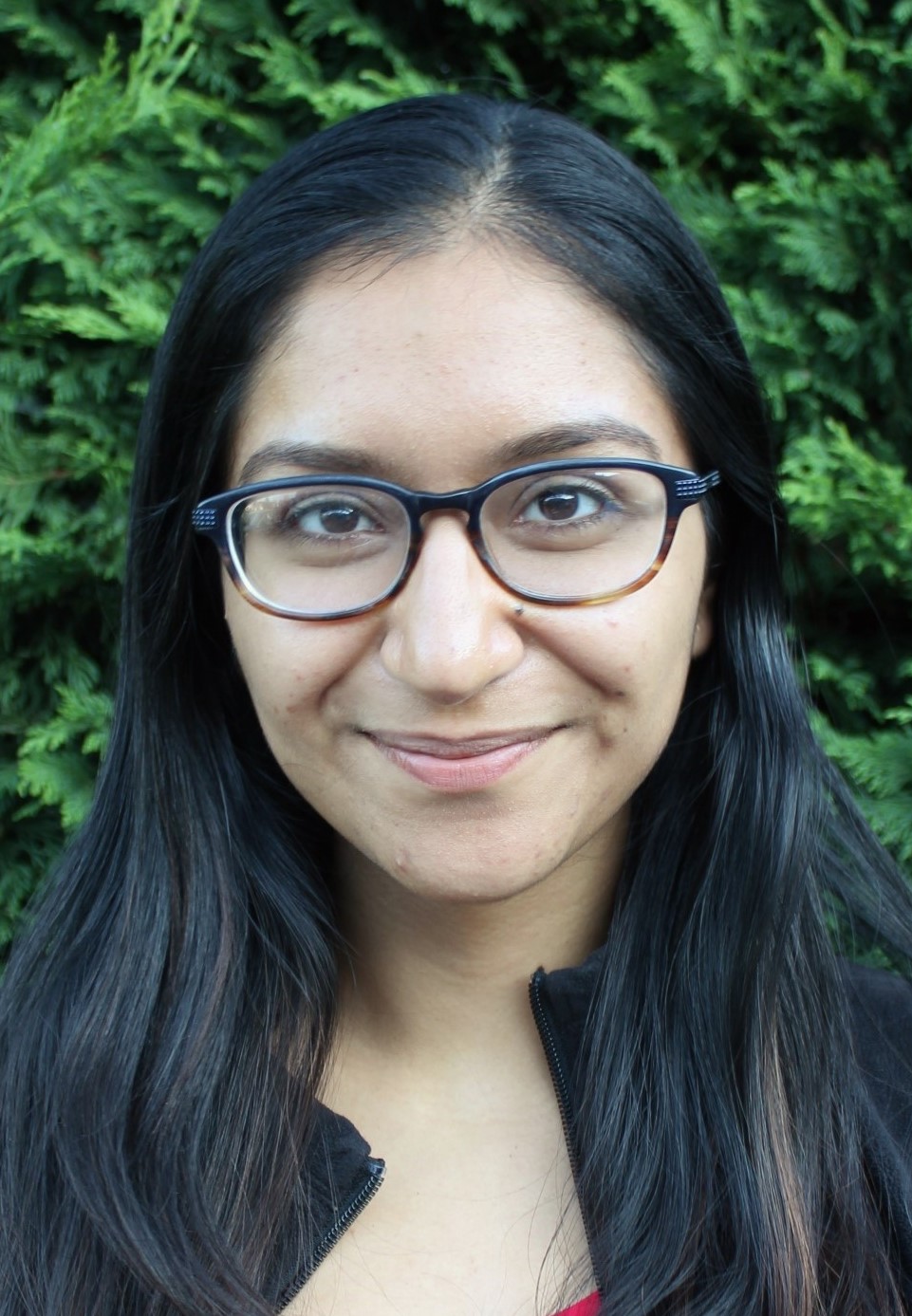 Roop Singh, Climate Risk Advisor
Roop joined the Climate Centre in 2015 and pilots the Reality of Resilience project as part of the learning and uptake team in the BRACED programme. She works with knowledge managers in East and West Africa, and South-East Asia to write case studies about extreme events to help build resilience.
She also provides climate science and forecast support to practitioners and disaster managers through blogs, webinars and the IFRC-IRI helpdesk.
Roop earned her bachelor's degree in atmospheric science from Cornell University in Ithaca, New York, and her master's in climate and society from Columbia University, New York City.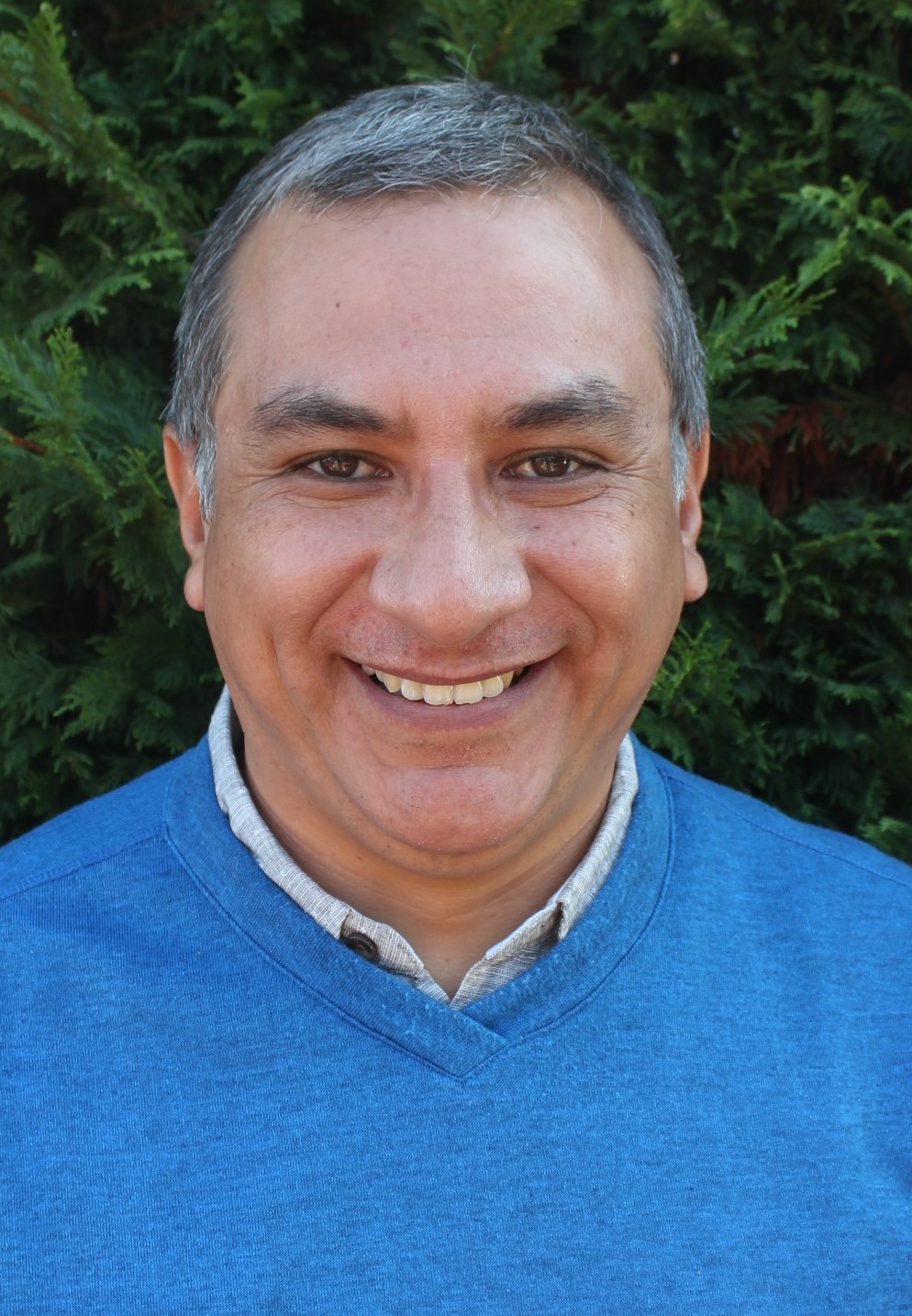 Juan Bazo, Technical Advisor
Juan joined the Climate Centre in 2015. He provides technical support for the interpretation and use of climate information by disaster managers for forecast-based financing in Peru and elsewhere in the Americas.
From his base in Lima, he focuses on research in climate variability and change.
He has a PhD in climate sciences from the University of Vigo, Spain, and worked for several years in the Peruvian meteorological and hydrological service.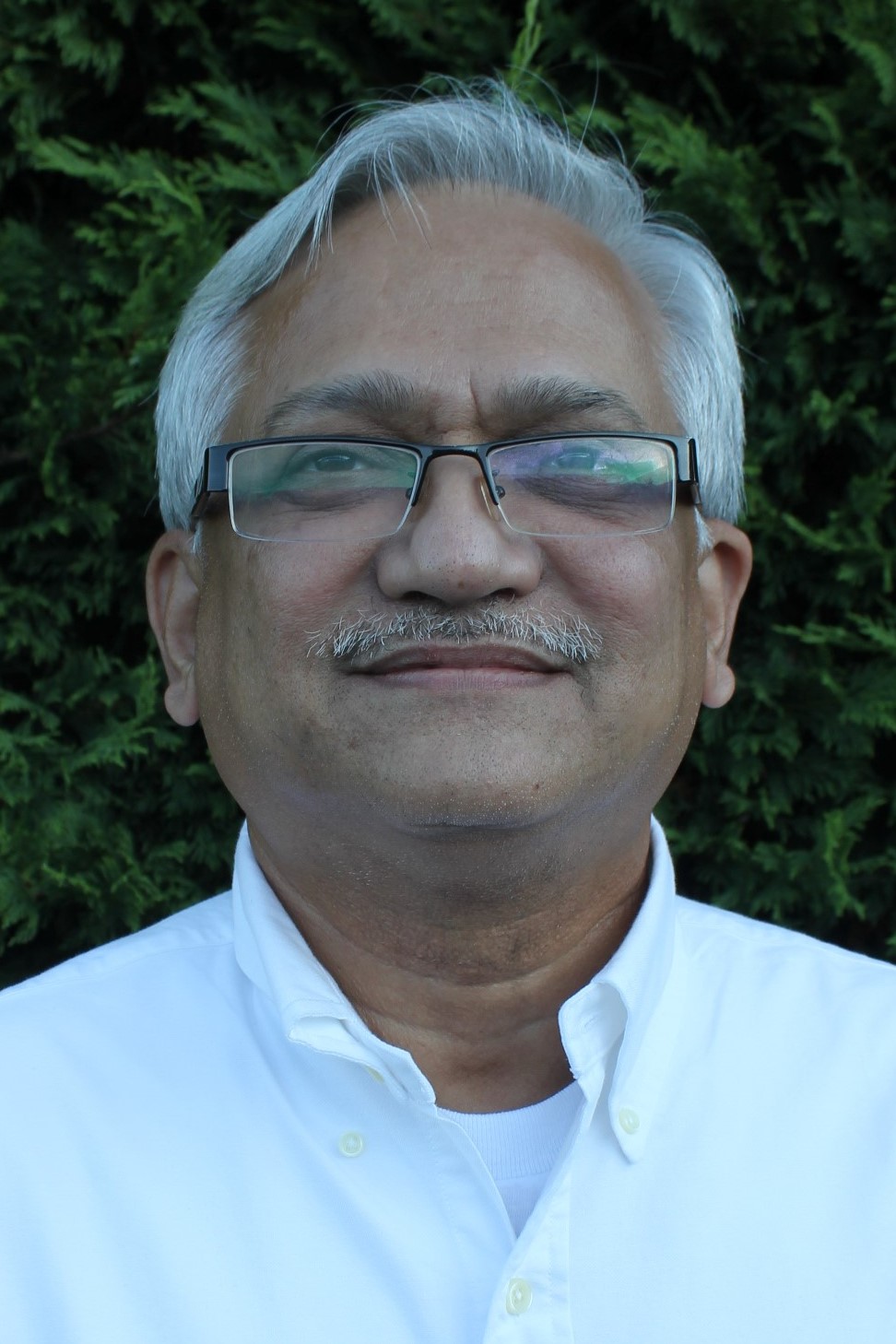 Hassan Ahmadul, Technical Advisor
Ahmadul Hassan joined the Climate Centre in 2015 as technical adviser for forecast-based financing in Bangladesh.
He is a widely published expert in the fields of water-resource planning, early warning, disaster management, climate change, vulnerability assessment, and resource modelling.
He graduated from the Bangladesh University of Engineering and Technology in 1983 and did his PhD in natural resource management in 2010.
Ahmadul was team leader on the assessment of adaptation and vulnerability for Bangladesh's Second National Communication, involved in investigating the impacts of sea-level rise on different livelihoods groups in coastal areas, including gender issues.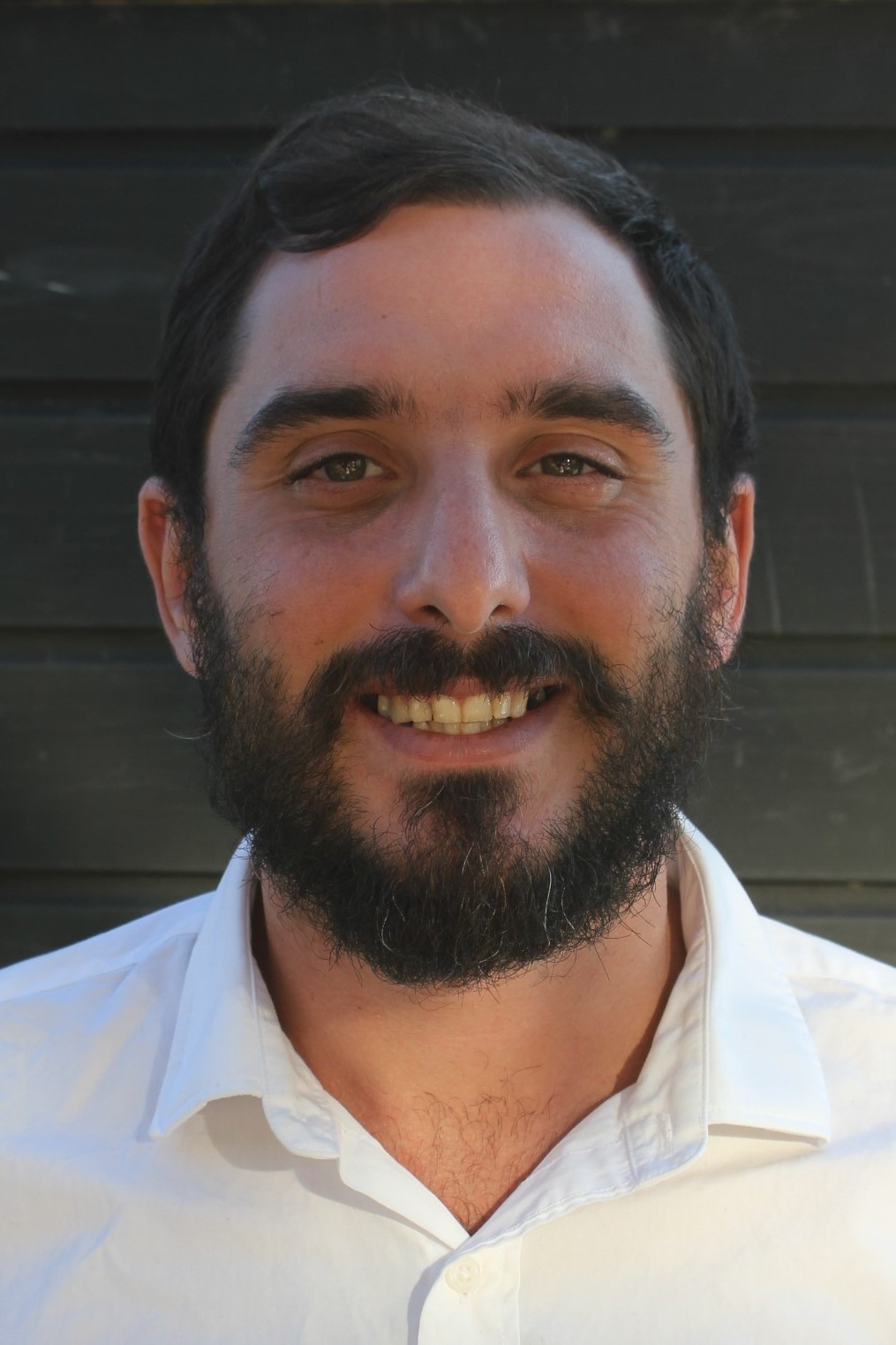 Andrew Kruczkiewicz, Technical Advisor
Andrew joined the Climate Centre as a technical adviser in 2014 and specializes in climate risk management. He is also a staff research associate and lecturer at the International Research Institute for Climate and Society at Columbia University in New York City, focusing on remote sensing and early warning.
Andrew graduated from Columbia University's Climate and Society master's programme, and interned for NASA researching the application of satellite data to monitoring inundation in East Africa. Before Columbia, Andrew studied finance at Fairfield University and meteorology at Western Connecticut State University.
kruczkiewicz@climatecentre.org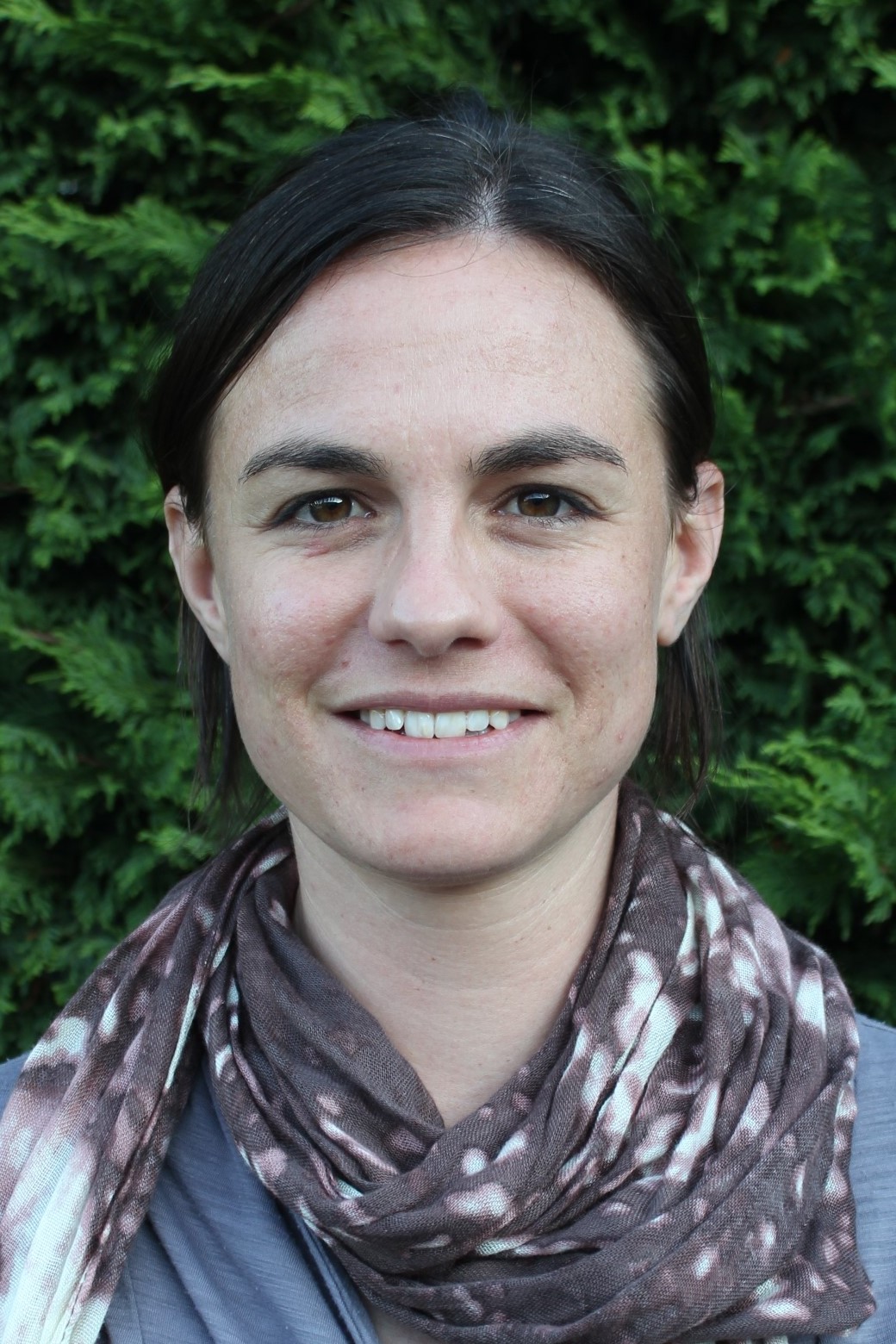 Olivia Warrick, Pacific Climate Adviser
Olivia joined the Climate Centre in 2015 as the Pacific Climate Adviser. Based in Port Vila, Vanuatu, she provides technical advice and support to Pacific National Societies and to the IFRC Pacific Office on climate-related aspects of community-based programming, disaster preparedness and contingency planning, advocacy, communications and media, proposal inputs and funding options.
Olivia's background is in disaster risk reduction and climate change adaptation in the Pacific region. She previously held positions with the World Bank and the University of the South Pacific and her PhD research examined indigenous knowledge and resilience to environmental change in northern Vanuatu.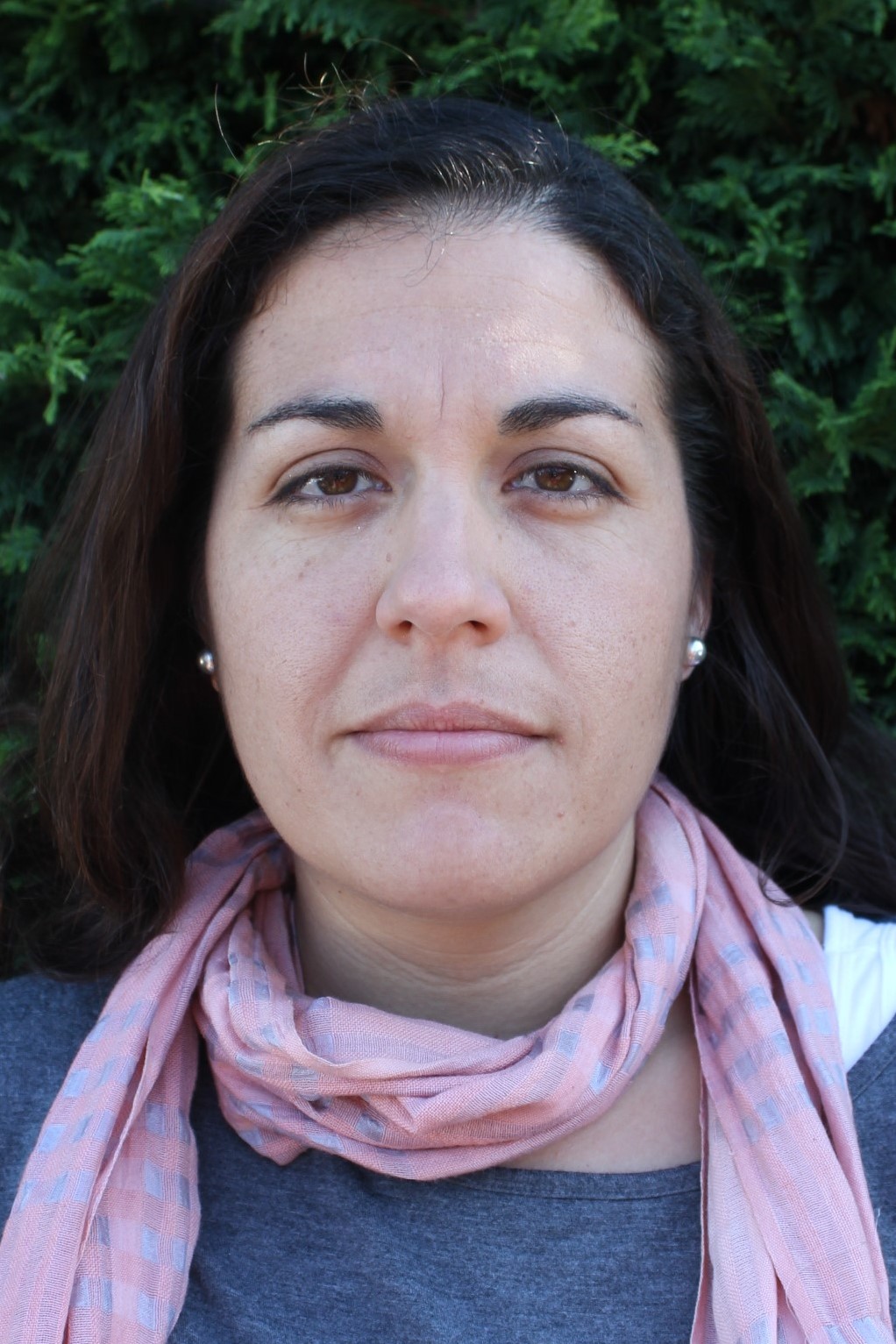 Cecilia Costella, Senior Technical Adviser
Cecilia joined the Climate Centre in 2015 as Technical Adviser on Social Protection, providing advice on our efforts to ensure climate risk management is embedded in social protection.
She has a decade of relevant experience and has worked for the World Bank, the World Food Programme, academia, civil society and the private sector in Africa and Latin America, engaging in policy dialogue and providing technical support to governments and other partners, as well as designing and implementing programmes.
Cecilia has developed strategic, research and knowledge agendas in these areas, and has experience in designing and facilitating participatory planning, games and training.
She holds one master's degree in public administration from the University of the Western Cape, South Africa, and a second in development management from Ruhr-University Bochum in Germany.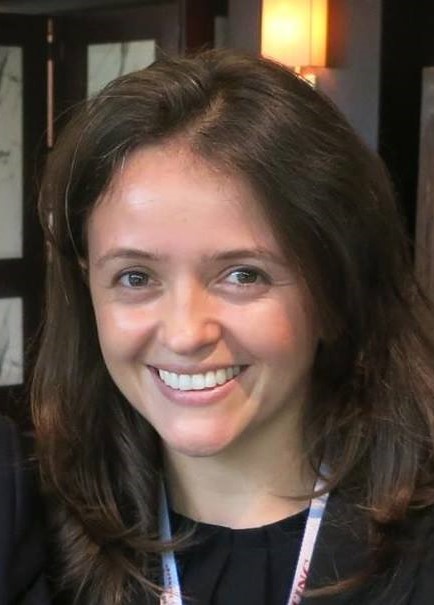 Catalina Jaime, Forecast-based Financing coordinator
Catalina joined the Climate Centre in January 2016 as Forecast-based Financing coordinator.

Since 2004 she has been working in post disaster and conflict operations in several countries focusing on Disaster Risk Reduction and Climate Change Adaptation, with a strong focus on project management, coordination, cluster information management and national society capacity building.

Catalina took her first degree in Industrial Engineering followed by a MA in International Humanitarian Action of Deusto and Uppsala Universities.

She worked before with WFP, UNDSS, Nepal National Society for Earthquake Technology, IFRC, UN Habitat, German Red Cross, Swiss Red Cross and the Embassy of Switzerland in Manila.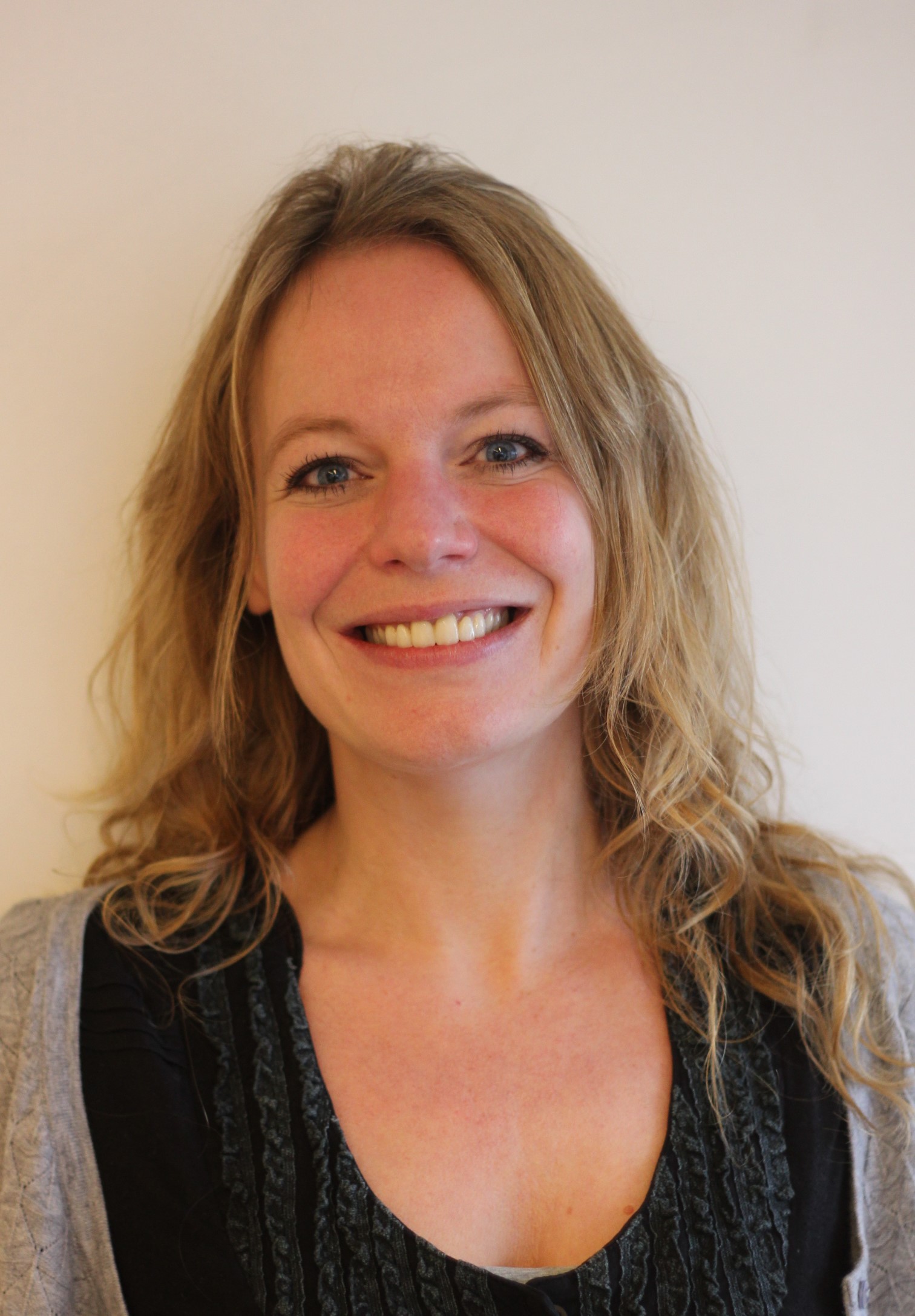 Marije Taat, Adminstration, HR & security adviser
Marije has been working with the Climate Centre since 2013 and has managed the introduction of new systems and processes in our offices in The Hague.
She is the important team focal-point for security and human resources, and works in close collaboration with the Netherlands Red Cross and the IFRC.
She supports donor contracting, financial reporting and the communications work of the Centre.
Marije has many years' experience in office management and as an executive-level personal assistant prior to the Climate Centre; she studied languages and cultural studies at Utrecht University.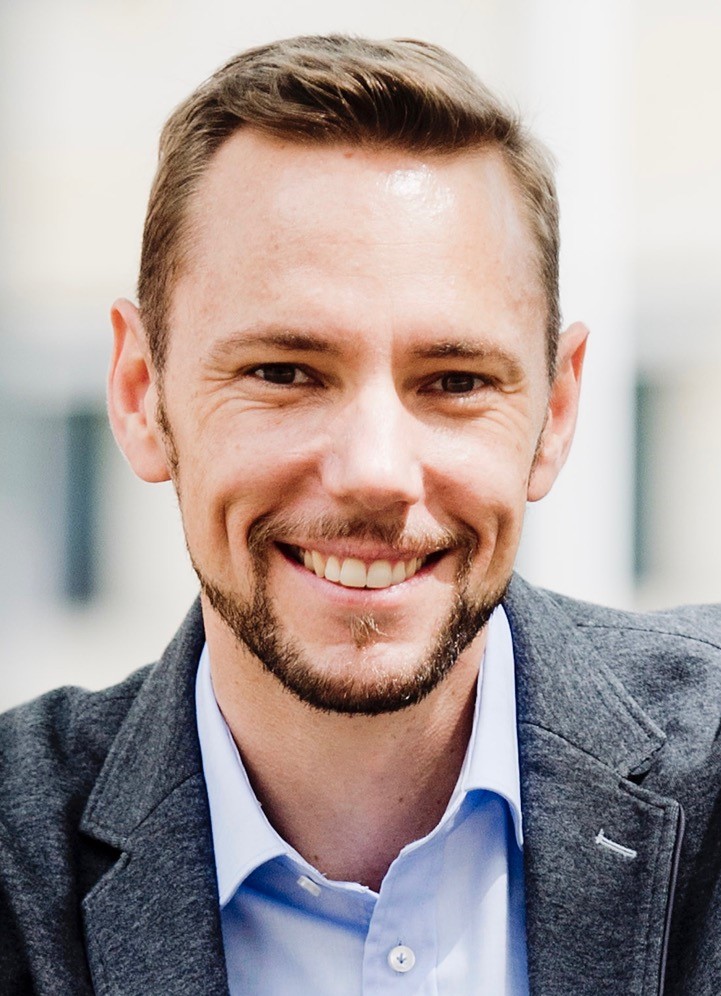 Clemens Gros, Monitoring and Evaluation Adviser
Joining in 2017, Clemens monitors the quality and impact of the Climate Centre's technical programmes and helps partners with climate-smart monitoring, evaluation and learning strategies, using data to shape future decisions.
Previously Clemens worked with the World Bank's social development department, analysing poverty and social impact. He then joined UNICEF as monitoring and evaluation specialist, at times leading on innovation, working in country offices in Africa and the Middle East.
Clemens holds master's degrees from Columbia University and the University of Tübingen, Germany.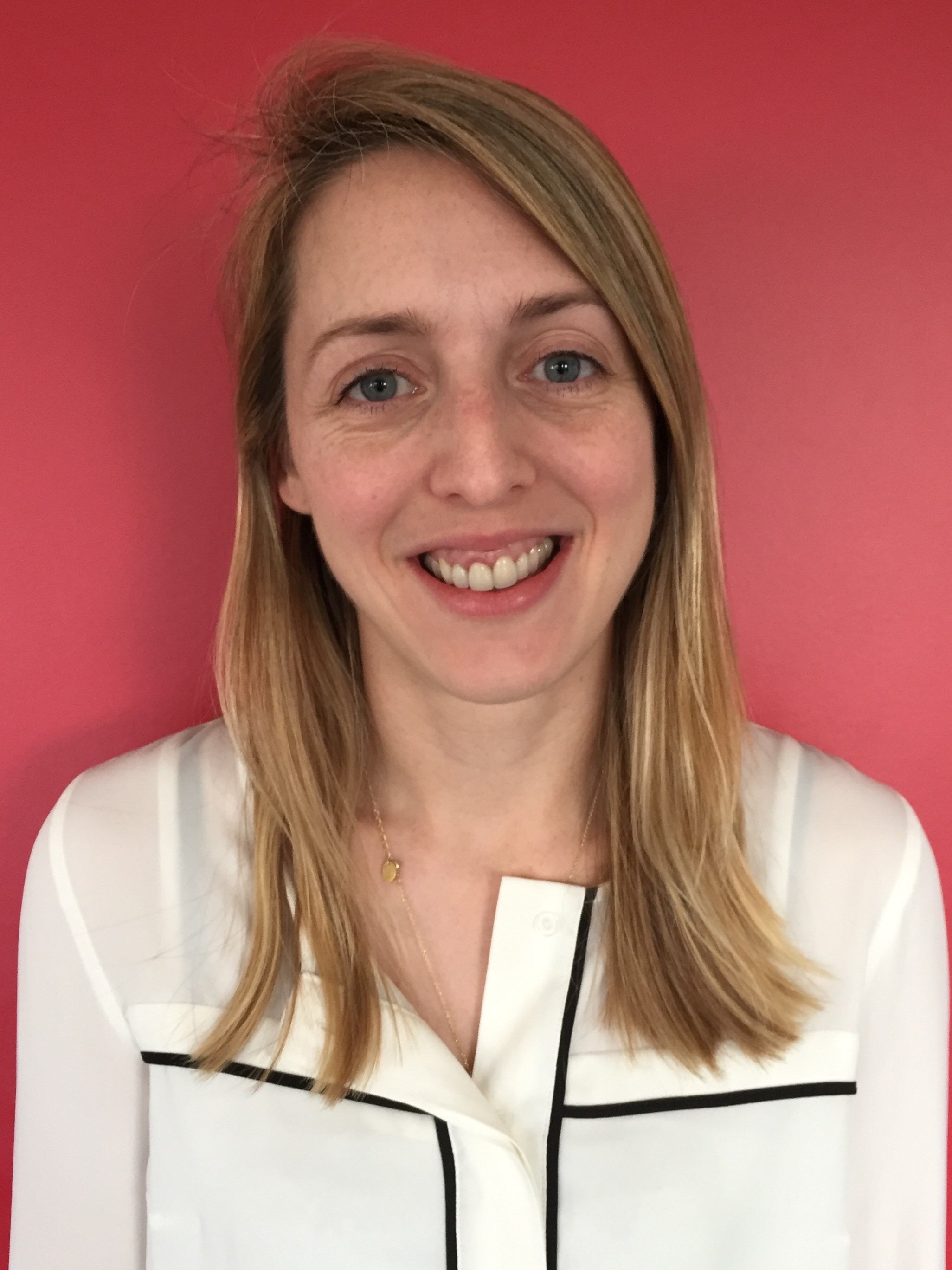 Nicola Ward, Knowledge Management and Learning Adviser
Nicola works on Partners for Resilience, BRACED and other initiatives centred on learning and knowledge management. She joined the Climate Centre in 2017 after four years as a specialist in learning and evidence with CARE International's Adaptation Learning Programme for Africa.
She has worked in the development sector for over ten years for organizations like Oxfam GB and UNICEF UK, specializing in climate-resilient development since 2010, and has a master's degree in climate change and development from the Institute of Development Studies at Sussex University.
Irene Amuron, Technical Adviser
Irene joined the Climate Centre in 2016 as a technical adviser on forecast-based financing, having pioneered the concept in her home country of Uganda in her previous role as manager of disaster risk reduction with the Red Cross society there.
She now provides technical guidance to National Societies interested in setting up their own FbF programmes.
Irene has more than a decade of experience in emergency response and disaster risk reduction, and holds a master's degree in public health leadership.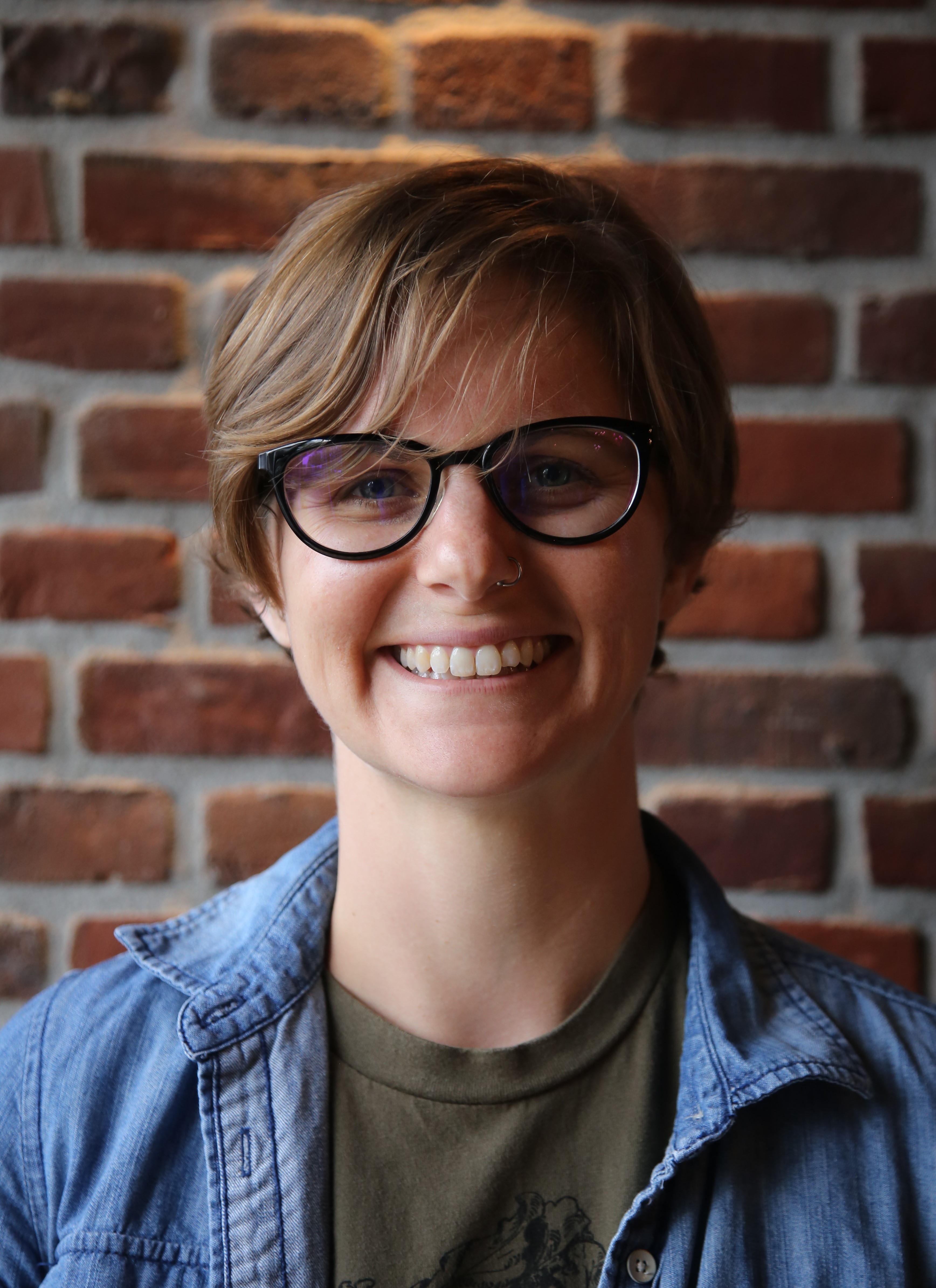 Meghan Bailey, Technical Adviser
Meghan joined the team in 2017 after completing several freelance assignments for the Climate Centre. Her work focuses on forecast-based financing and adaptive social protection. She has managed community-based development projects and experimental farms in East and West Africa.
She has completed her PhD at the University of Oxford's Environmental Change Institute in climate adaptation and food security among smallholder farmers. She also holds a master's degree in science in environmental change and management from Oxford University.