Case studies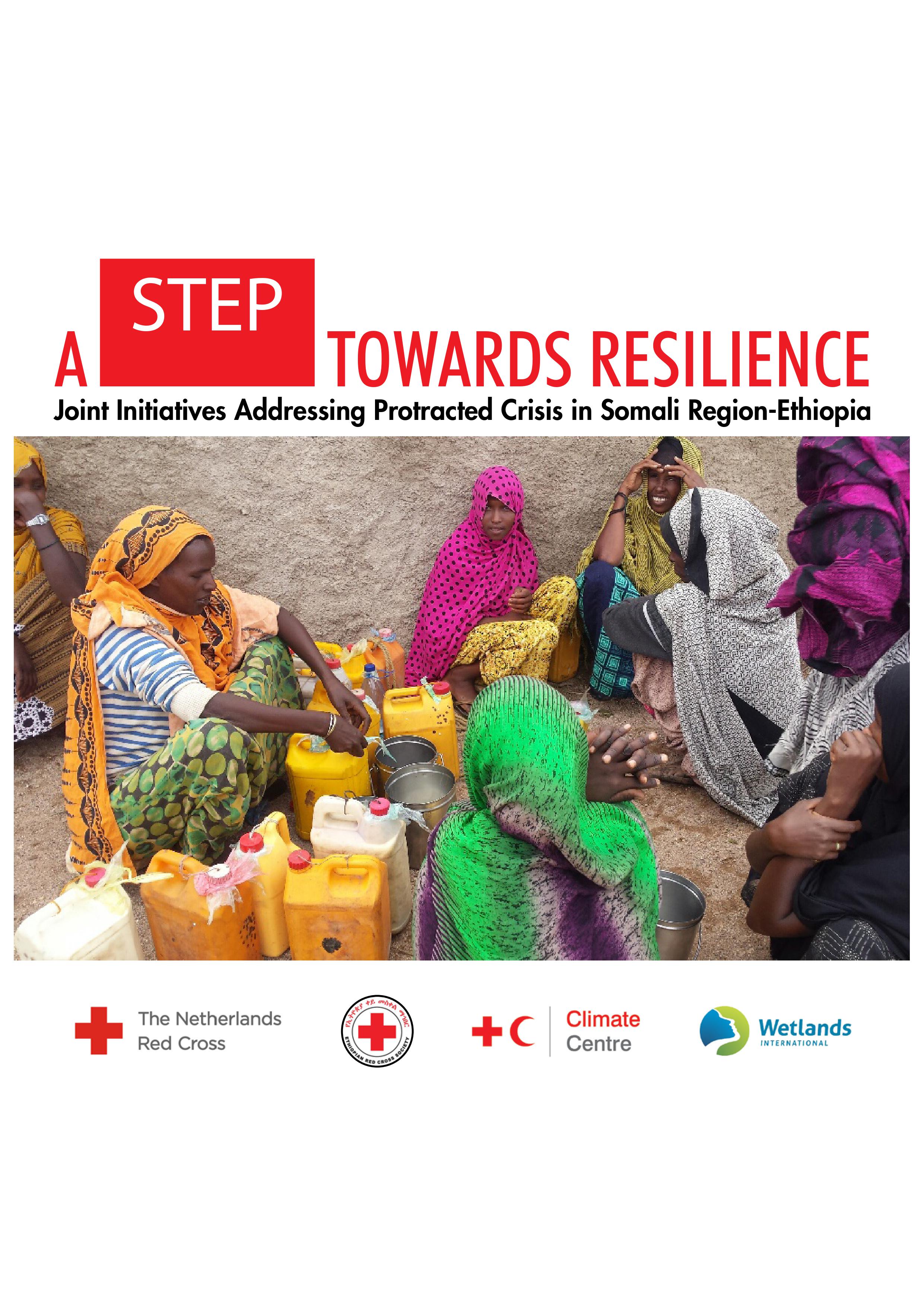 A Step Towards Resilience - Joint Initiatives Addressing Protracted Crisis in Somali Region-Ethiopia
February 16, 2018
The three-and-half-year Protracted Crisis Programme for Ethiopia's Somali Region reached nearly 38,500 people with food security initiatives – more than a third of them women.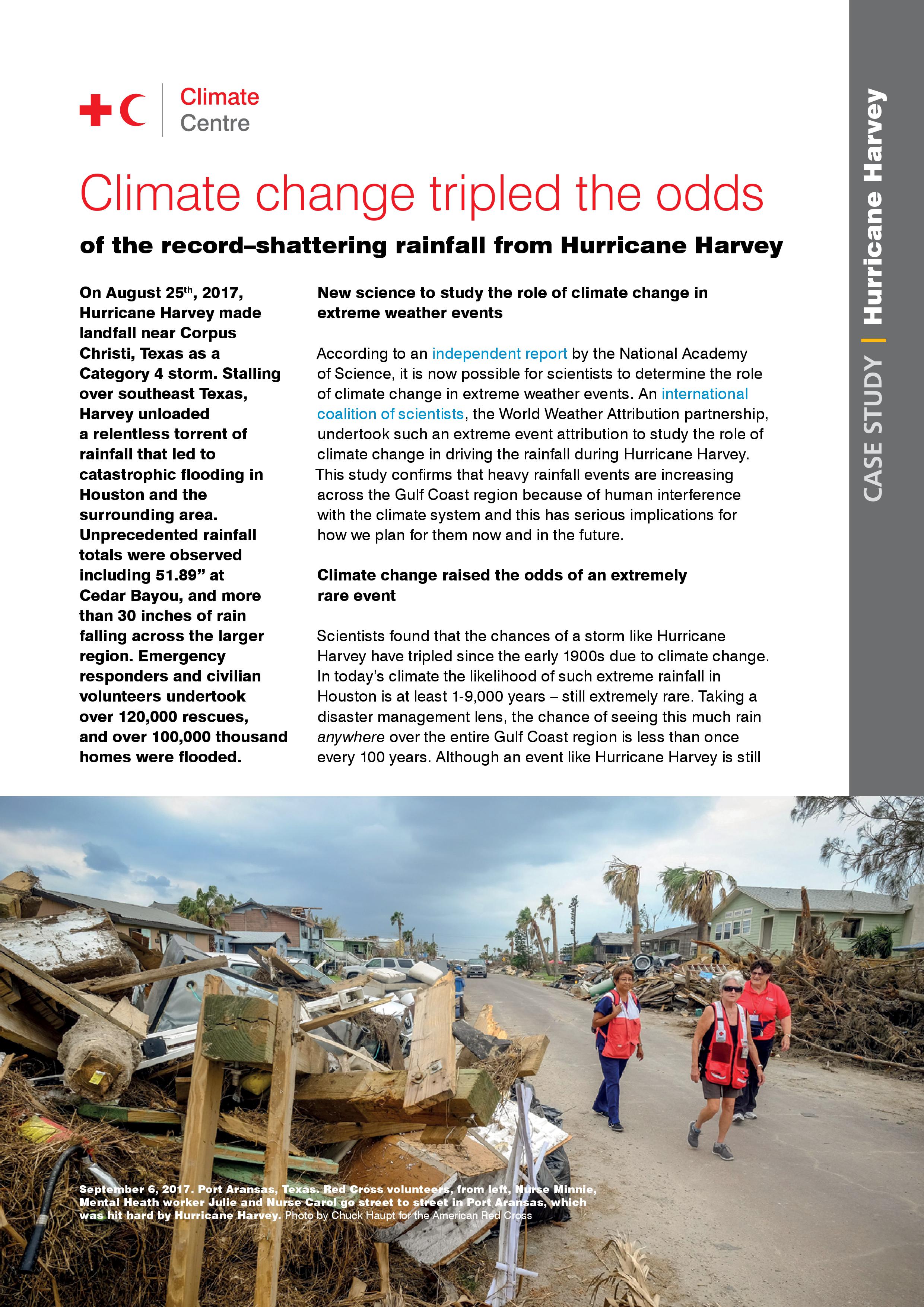 Climate change tripled the odds - of the record-shattering rainfall from Hurricane Harvey
December 13, 2017
New World Weather Attribution study of Hurricane Harvey shows associated extreme rainfall roughly three times more likely and 15 per cent more intense.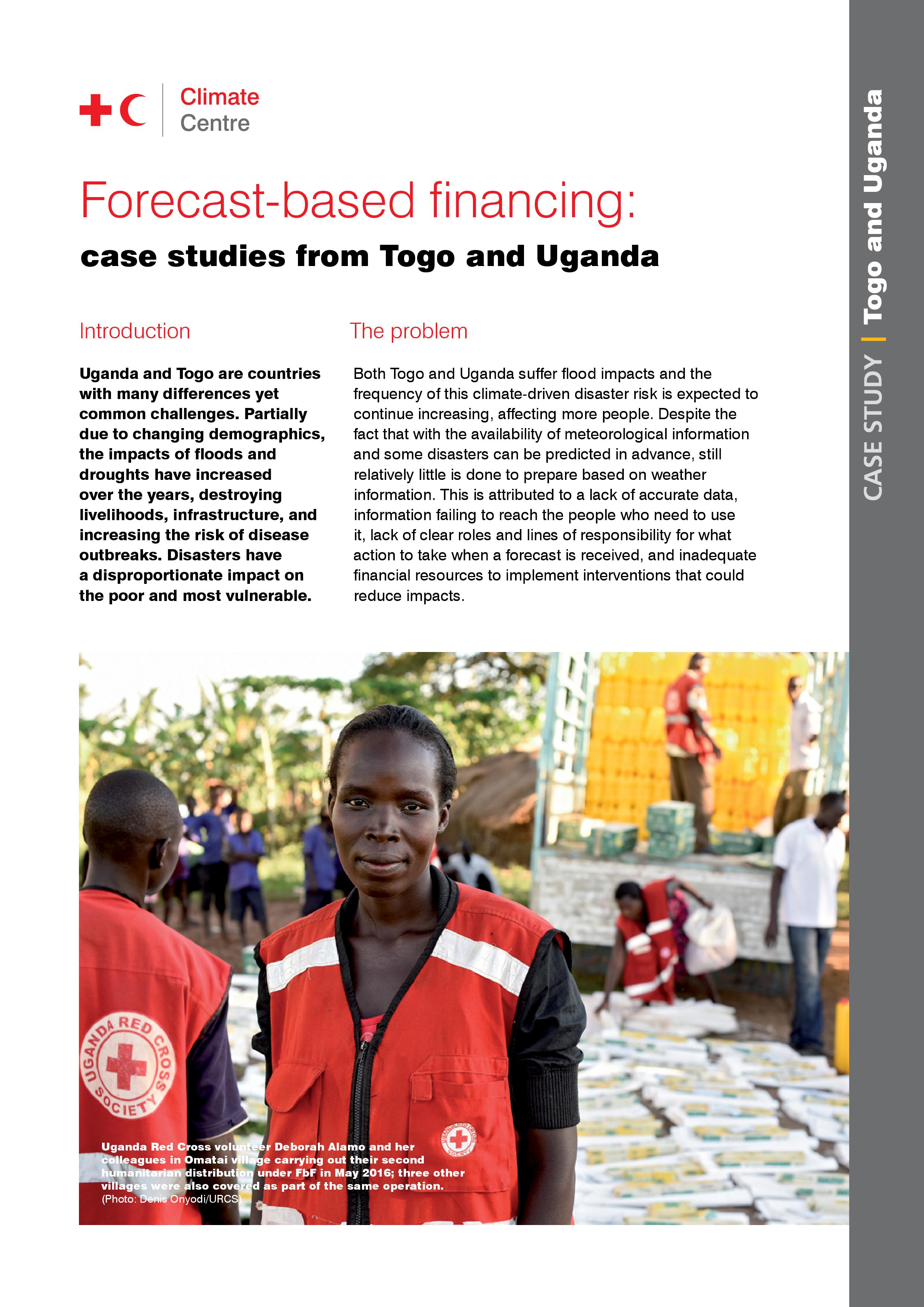 Forecast-based financing: case studies from Togo and Uganda
November 20, 2017
Forecast-based financing has been piloted in many countries with support from the German government through the German Red Cross. This publication tells you about the pilots in Togo and Uganda.
The added value of Red Cross Red Crescent National Societies in the development of National Adaptation Plans
February 27, 2017
Representatives from the National Societies of Armenia, Georgia, Kenya, Malawi and Nepal gathered in Marrakech alongside the UN COP 22 to share experience and generate case studies showing their involvement with their countries' National Adaptation Plans.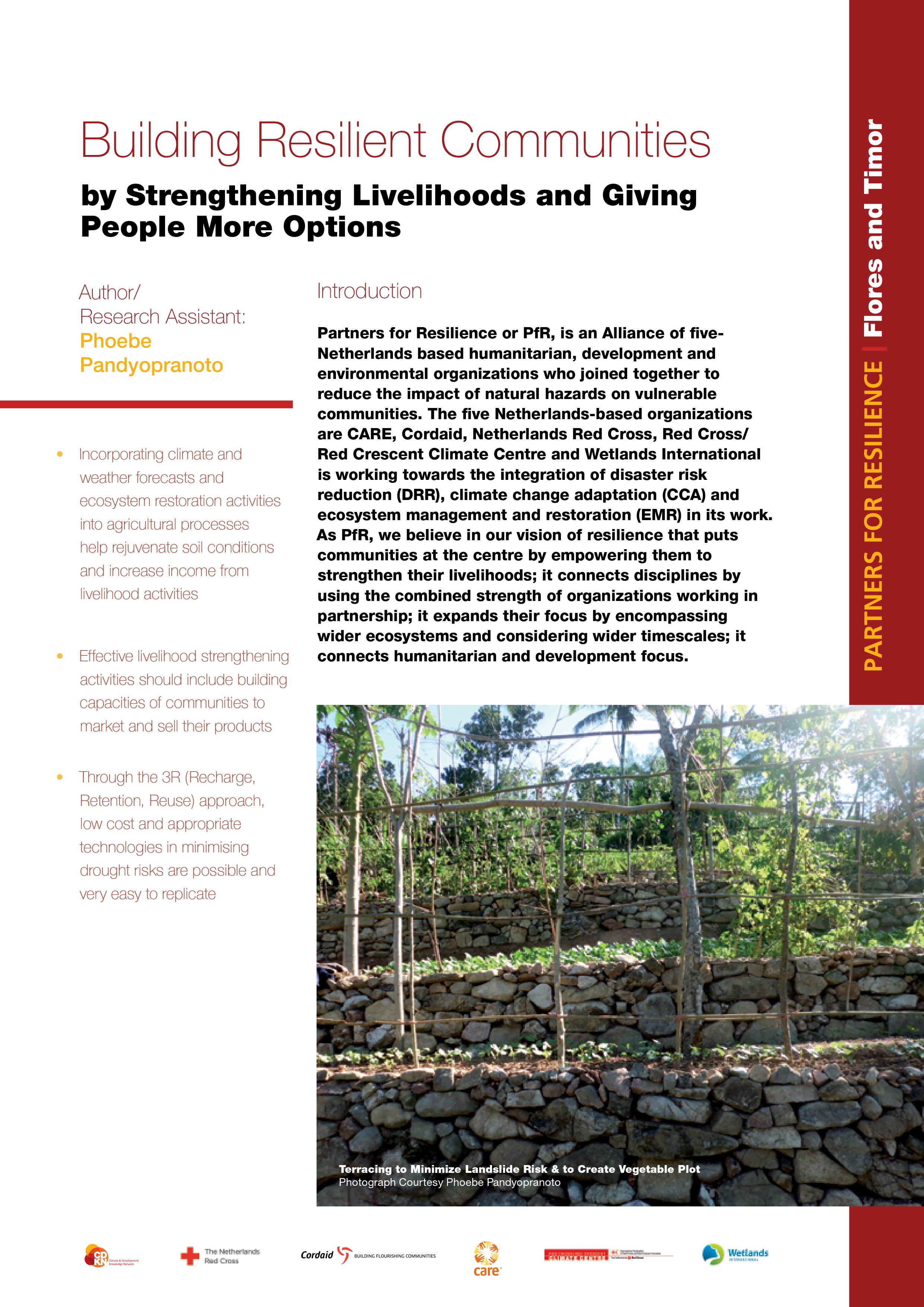 Building Resilient Communities by Strengthening Livelihoods and Giving People More Options
April 8, 2016
A case study from PfR Indonesia. PfR's interventions have focused on helping farmers improve their livelihood options.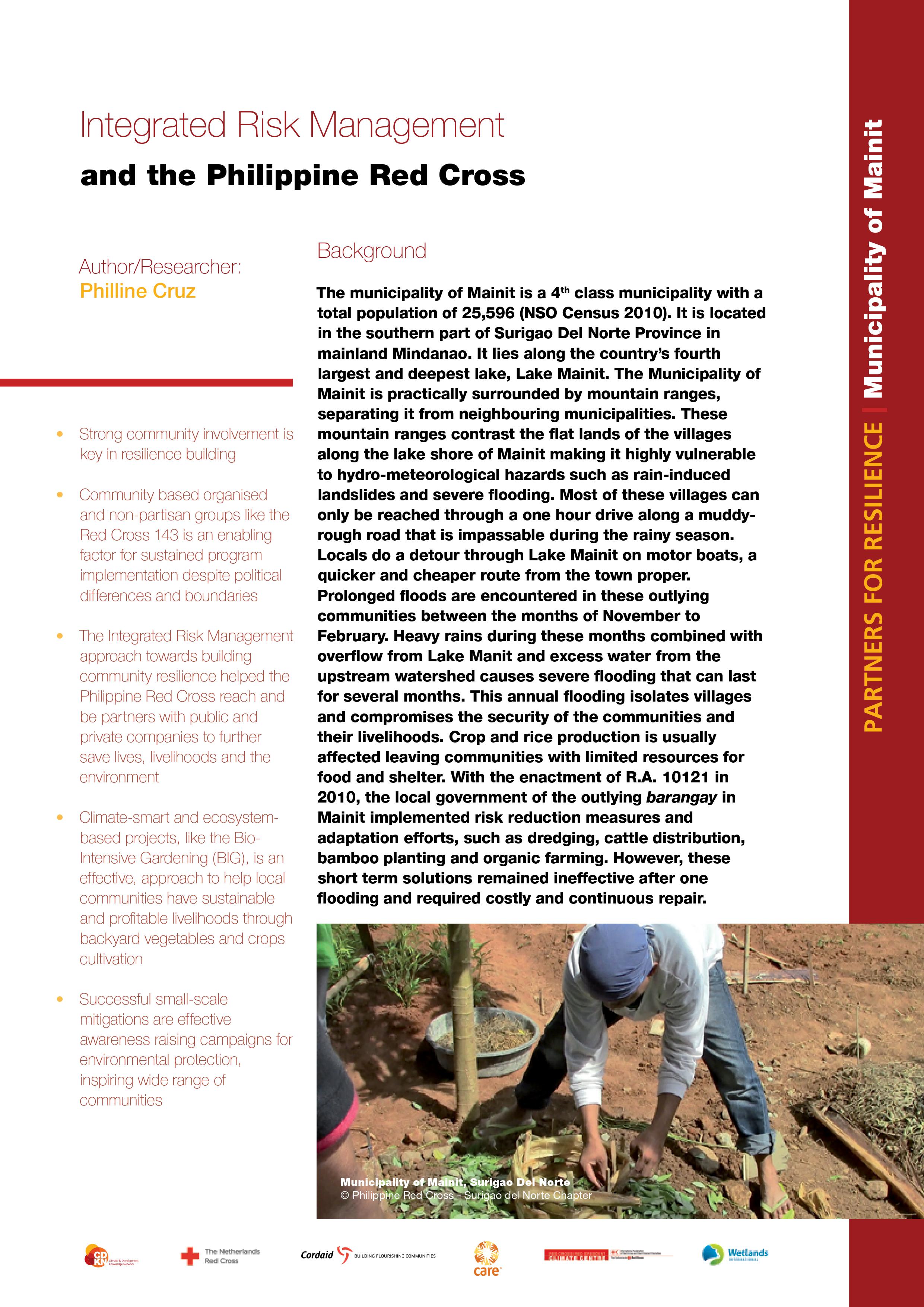 Integrated Risk Management and the Philippine Red Cross
April 8, 2016
A case study from PfR Philippines. The Philippine RC has deepened its understanding on empowering communities.This has entailed building the capacity of PRC not only to respond and prepare for disasters but also to better understand and address underlying causes of risks.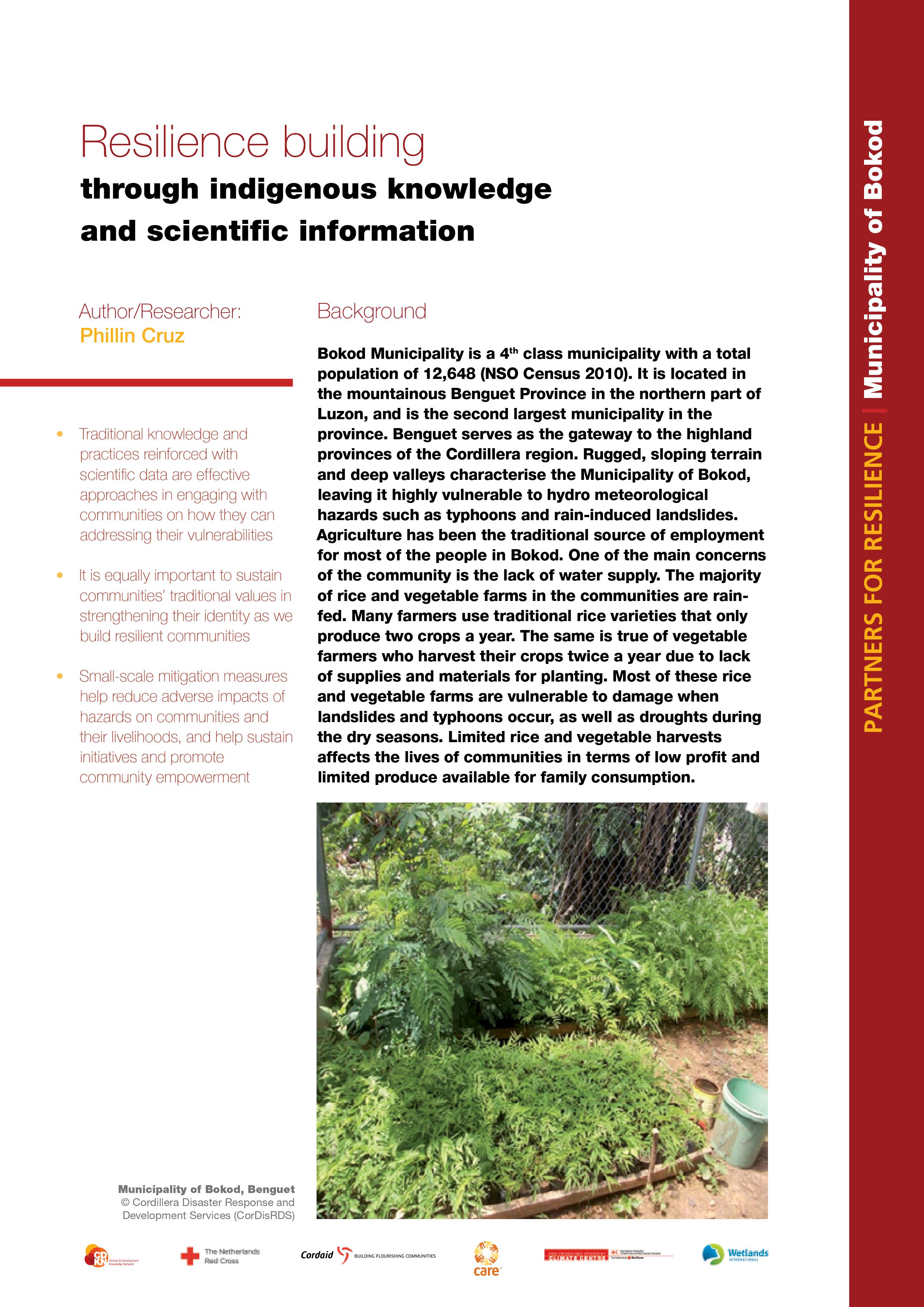 Resilience building through indigenous knowledge and scientific information
April 8, 2016
A case study from PfR Philippines that shows that traditional knowledge and practices reinforced with scientific data are effective approaches in engaging with communities on how they can addressing their vulnerabilities.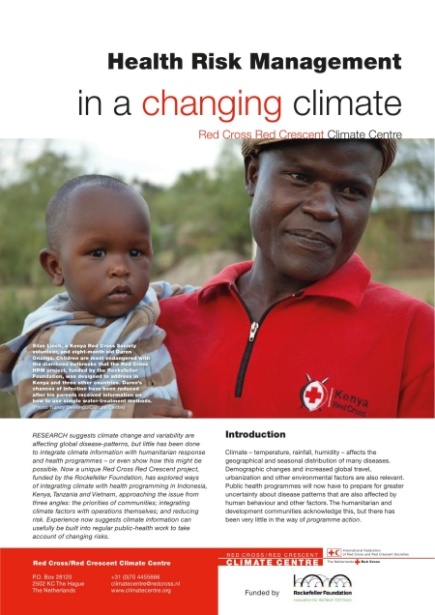 Health risk management in a changing climate
June 10, 2013
A unique Red Cross Red Crescent project, funded by the US Rockefeller Foundation, has explored ways of integrating climate with health programming in Indonesia, Kenya, Tanzania and Vietnam.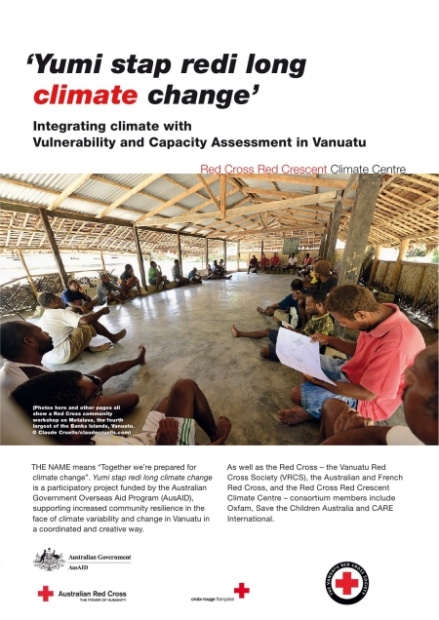 Integrating climate with Vulnerability and Capacity Assessment in Vanuatu
May 30, 2013

"Together we're prepared for climate change" is a participatory project funded by the Australian government, supporting increased community resilience in the face of climate variability and change in Vanuatu in a coordinated and creative way.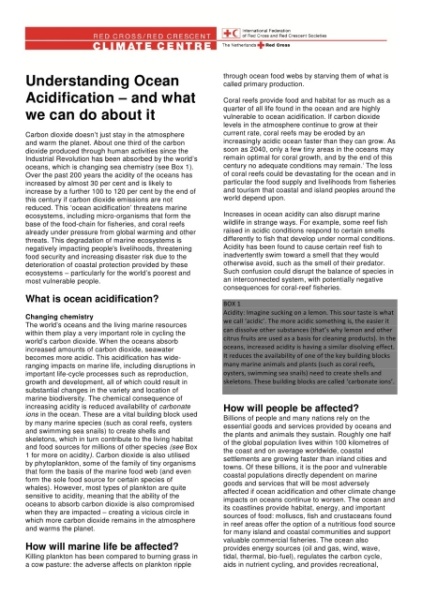 Understanding Ocean Acidification – and what we can do about it
December 12, 2012

Carbon dioxide does not just stay in the atmosphere and warm the planet. About one third of the carbon dioxide produced through human activities since the Industrial Revolution has been absorbed by the world's oceans, which is changing sea chemistry.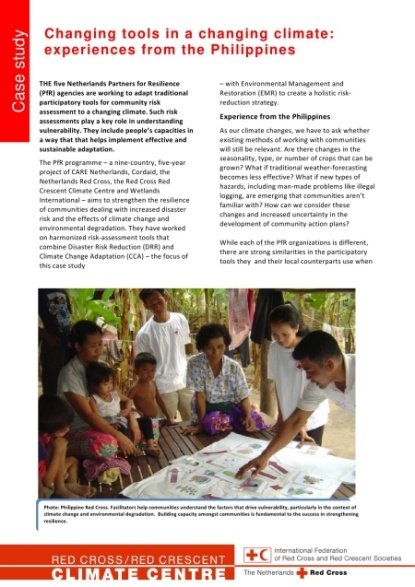 Changing tools in a changing climate: experiences from the Philippines
October 26, 2012
The five Netherlands Partners for Resilience agencies are working to adapt traditional participatory tools for community risk assessment to a changing climate. These assessments play a key role in understanding vulnerability, and include people's capacities in a way that that helps implement effective and sustainable adaptation.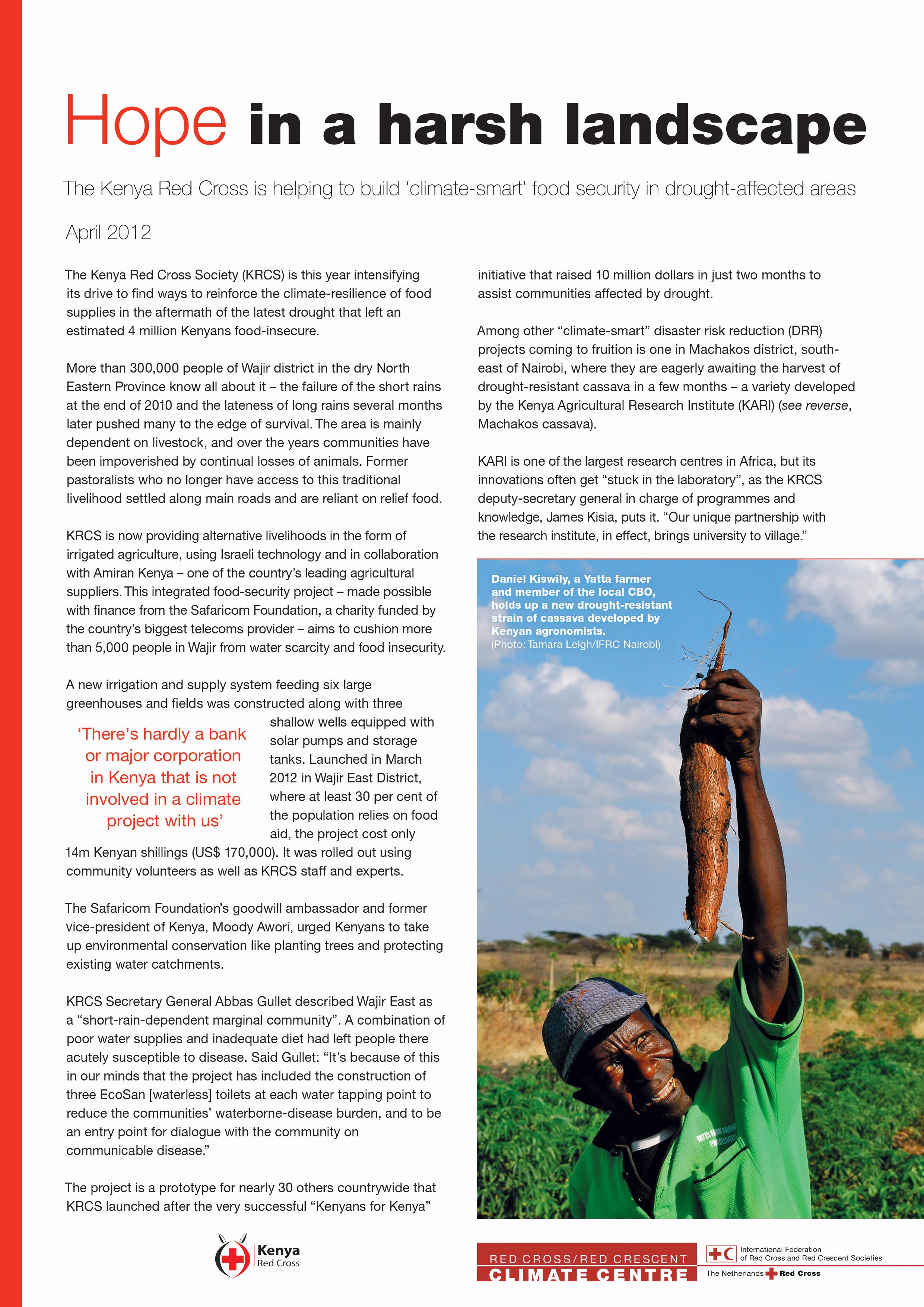 Hope in a harsh landscape
April 24, 2012
In 2011 and 2012, the Kenya Red Cross Society (KRCS) was intensifying its drive to find ways to reinforce the climate-resilience of food supplies in the aftermath of the latest drought that left an estimated 4 million Kenyans food-insecure. This document tells you more about KRCS' approach and programmes to improve the lives and livelihoods of drought affected communities in Kenya.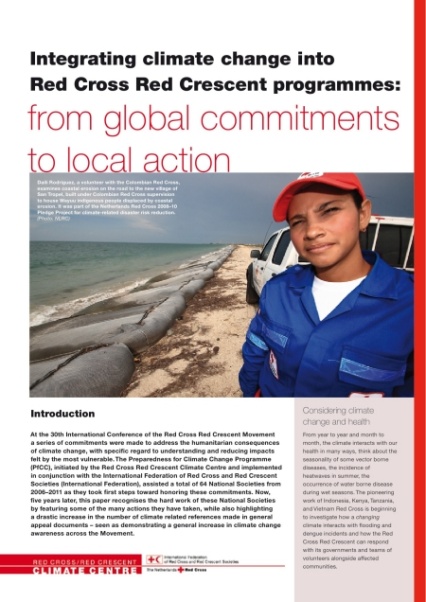 Integrating climate change into Red Cross Red Crescent programmes: from global commitments
to local action
November 25, 2011

The 2006–11 Preparedness for Climate Change Programme, initiated by the Climate Centre and implemented with the IFRC, assisted 64 National Societies as they took first steps toward addressing the humanitarian consequences of climate change. This study features some of the many actions taken, and points up how climate now features in general appeal documents.
Preparing for climate change: 'PfCC' 2006–11
June 1, 2011

The second phase of the Climate Centre's programme to help National Societies address the humanitarian impacts of climate change and variability concluded in June 2011, with disaster managers worldwide reporting climate-related risks were increasingly included in planning and programming. In total, more than 50 plans by National Societies or IFRC offices mention climate risk.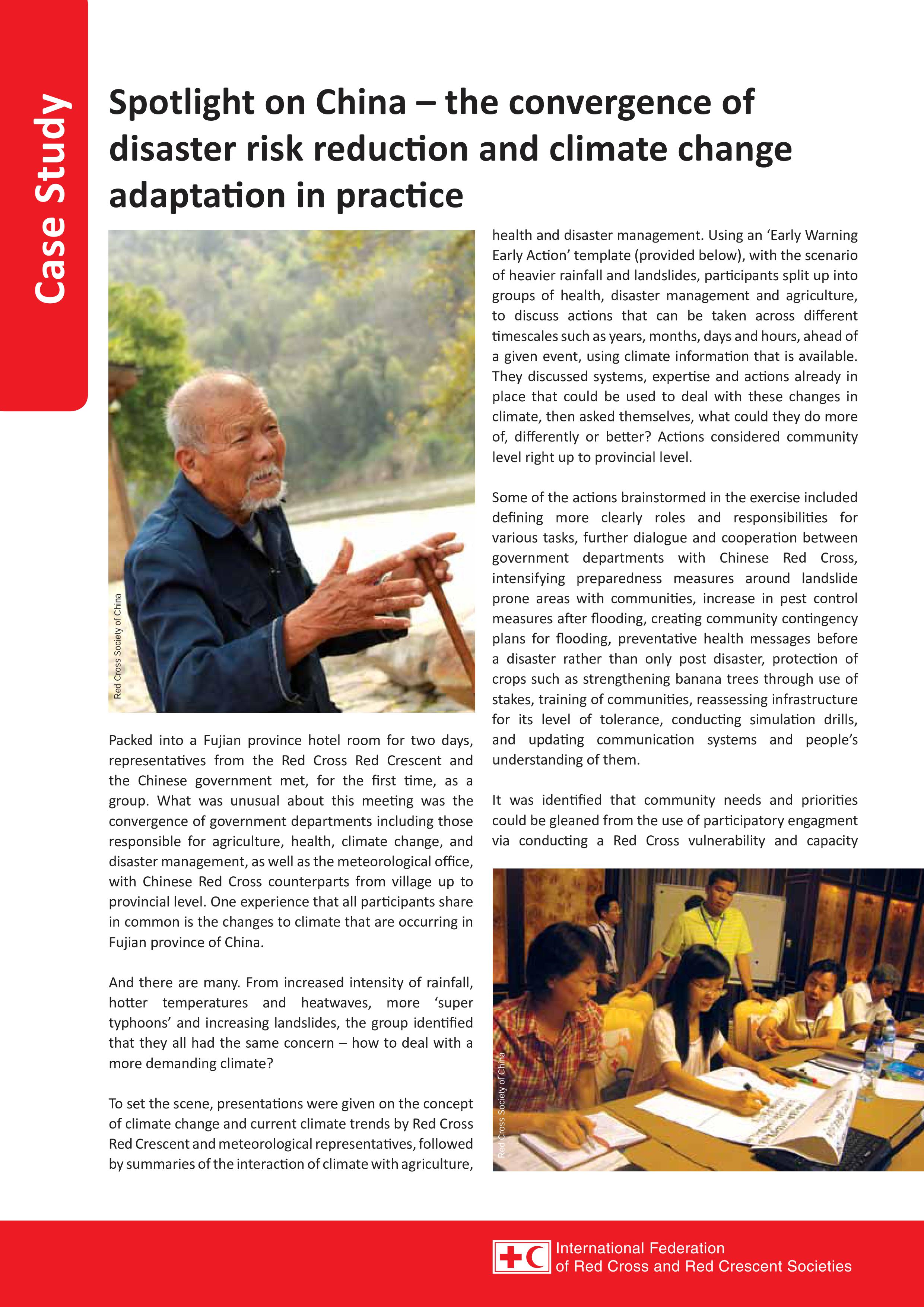 Spotlight on China - the convergence of DRR and CCA in practice
December 21, 2010
On 27-28 July 2010, representatives from the Red Cross Red Crescent and the Chinese government met, for the first time, as a group. What was unusual about this meeting was the convergence of government departments including those responsible for agriculture, health, climate change, and disaster management, as well as the meteorological office, with Chinese Red Cross counterparts. One experience that all participants share in common is the changes to climate that are occurring in Fujian province of China.