Virtual Reality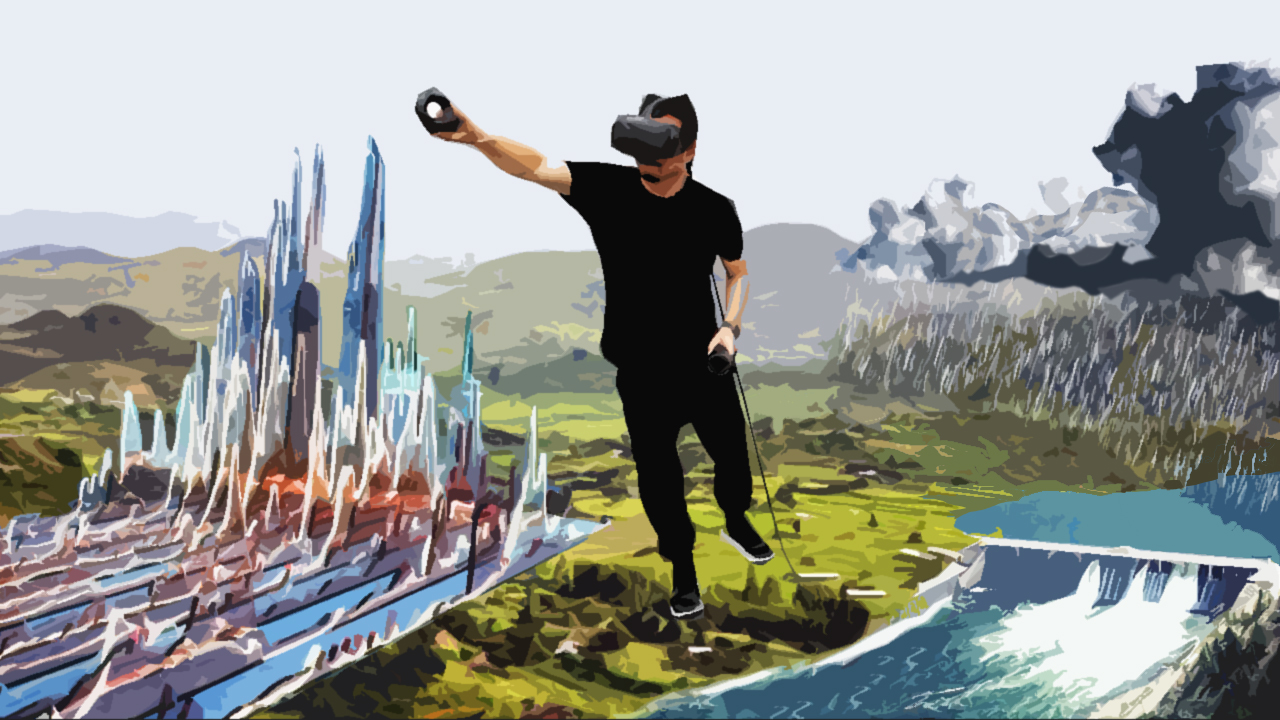 This Virtual Reality (VR) experience was developed through a collaboration between the Climate Centre, the Global Facility for Disaster Reduction and Recovery (GFDRR), the Development & Climate Days, and VISYON.

It was shared at the COP 22 UN climate talks in Marrakech, including at the Develoment and Climate Days weekend, where two VR options embedded real-world data from the Arctic to rural Togo.

In one participants 'painted' future climate impacts while a longer activity showed how science and finance can work together to act faster and mitigate disaster impacts. (See the article from Thomson Reuters Foundation.)

VR by phone

For a taste of the experience, simply get a cardboard head mount for a smartphone (samples were also shared at D&C Days), and then assemble the VR box by folding along the seams and slotting the cardboard clasps into place.
Using your Android phone download the 'Cardboard' app from the Google play store.
Go to https://youtu.be/_RqVYgEVQoo and then press the 'Cardboard' icon in the bottom right hand side of the screen.
Finally place your phone inside your VR box, close the lid and Voila! Forecast-based Financing in Virtual Reality.
Enjoy your experience!