Forecast-based financing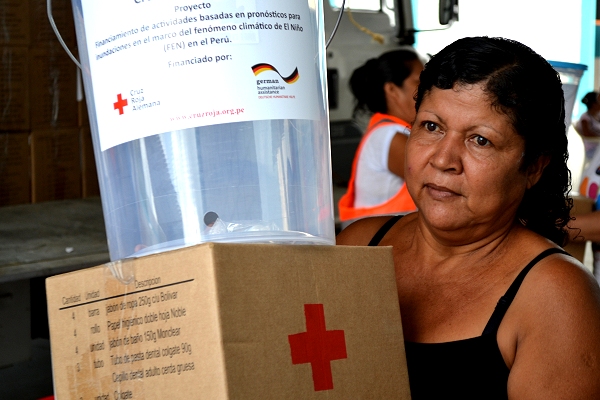 Forecast-based financing (FbF) developed from a long-standing element in Climate Centre work: assisting the mainstreaming of the early warning early action model into Red Cross Red Crescent disaster management worldwide.
It recognizes that there are often forecasts available but no humanitarian organization resourced to act before disaster,
especially when there is no certainty and a risk of acting in vain.
With their government's support, the German Red Cross (GRC) secured flexible preparedness funds for actions specified in standard operating procedures.
Twice-yearly dialogue platforms under the IFRC umbrella began in Geneva in July 2015 as part of a German Federal Foreign Office Action Plan on climate, coordinated by the GRC, centring on FbF pilots and operations by National Societies and the World Food Programme (WFP).
An outcome of that work is the FbF manual providing technical guidance for the design of interventions.
In December 2015, the three organizations jointly unveiled the first fully operational use of the forecast-based approach – including a release of funds through the WFP's Food Security Climate Resilience Facility in Guatemala and Zimbabwe where drought risk is high due to El Niño.
Forecast-based financing has now been used operationally by the Red Cross Red Crescent Movement in Uganda twice, in Peru (photo), and in most recently in Togo.
The Federal Foreign Office's Action Plan also includes FbF pilots by the WFP or National Societies in Bangladesh, the Dominican Republic, Haiti, Mozambique, Nepal and the Philippines.
FbF was jointly endorsed recently by UN OCHA and the IFRC, and also included in the International Federation's special report ahead of the World Humanitarian Summit in Istanbul, which included a pledge to facilitate a doubling of FbF within the Movement by 2018, as well as Secretary General Elhadj As Sy's address at a high-level panel there on natural disasters and climate change.
In 2015 the Netherlands government became the second to publicly support the groundbreaking concept, which has also now been strongly advocated by the Australian Red Cross.
A technical discussion of forecast-based financing was published in the journal of the European Geosciences Union, and the Climate Centre has produced a report on research priorities with Reading University in the UK.
The Peruvian Red Cross produced a technical note on FbF work done on El Niño.
FbF-related videos are being gathered in an album on our Vimeo channel.
A new research road map for FbF has been developed which outlines key research questions to address policy, strategic and operational gaps.

E: fbf@climatecentre.org