Answer with your feet

Objectives:
An ice breaker for medium to large groups unfamiliar to each other.
A quick and more engaging way to answer specific questions.
Time:
5-10 mins, 6-32 Players,
Facilitation skill required:
Facilitation level: Easy - For Unskilled Facilitators and up
Materials:
none
Process:
Participants are asked to stand in an open space (un-obstructed by tables and chairs etc)
This is a physical game where people arrange themselves across the room according to different criteria that will be called out by the facilitator.
At the beginning of a group session you call out different subjects and the organization that must be adopted to divide the participants across the room
The facilitator must call up a subject and the appropriate organsational strategy that the participants must adopt to distribute themselves across the room.
EXAMPLES:
- Chaos and Confusion - (The initial arrangement before you start)
- Binary Arrangement - (Eg. Male/Female)
- Graduation Arrangement - (Eg. Vicinity to City)
- Cluster Arrangement - (Eg. Favorite Food)
- Numerical Arrangement - (Eg. Age)
- Grid Arrangement - (Eg. Male/Female against Wealth)
- Circle Arrangement - (Eg. Step in if you ride a bike to work)
See illustrations below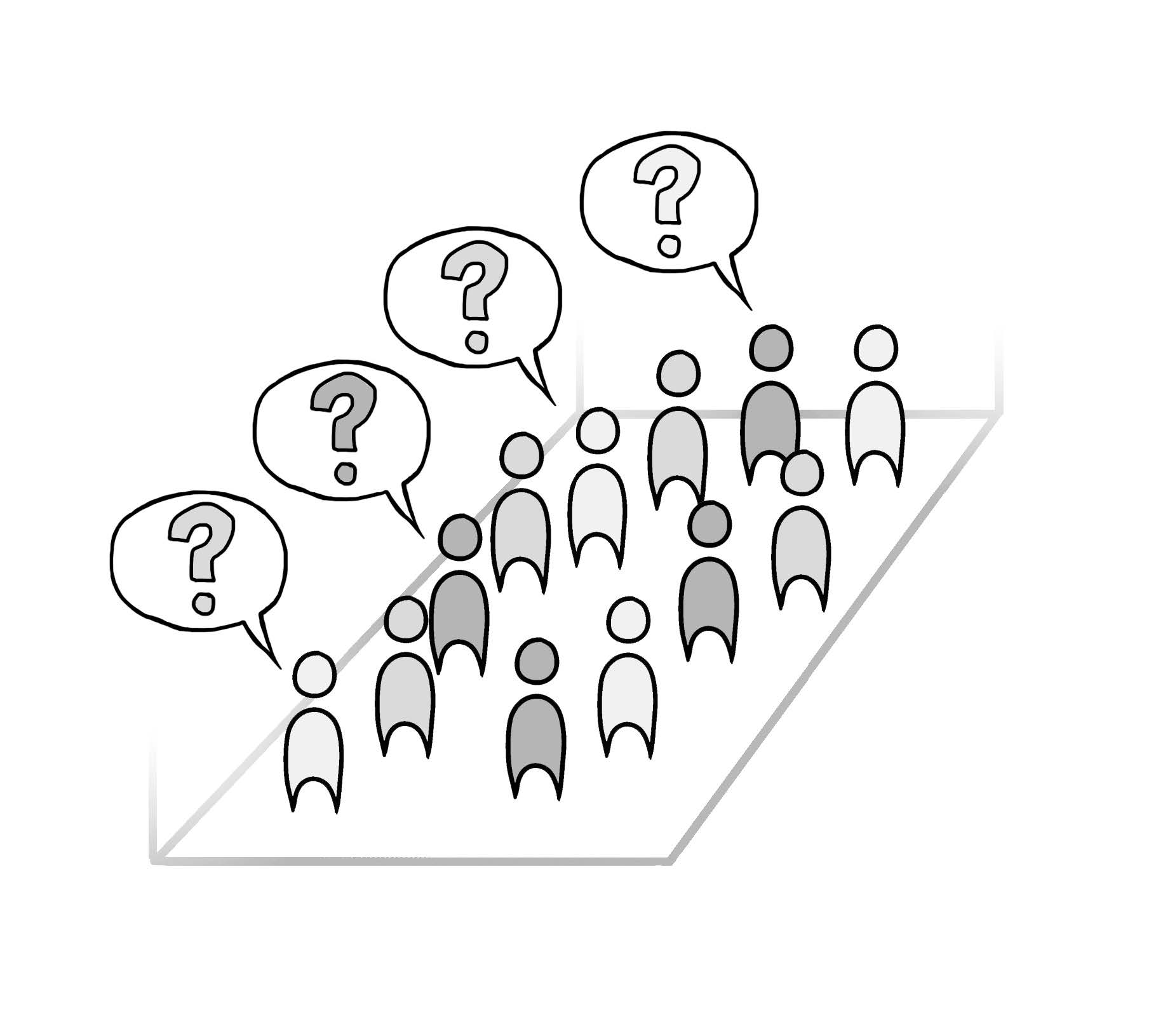 Confusion at the beginning - before you start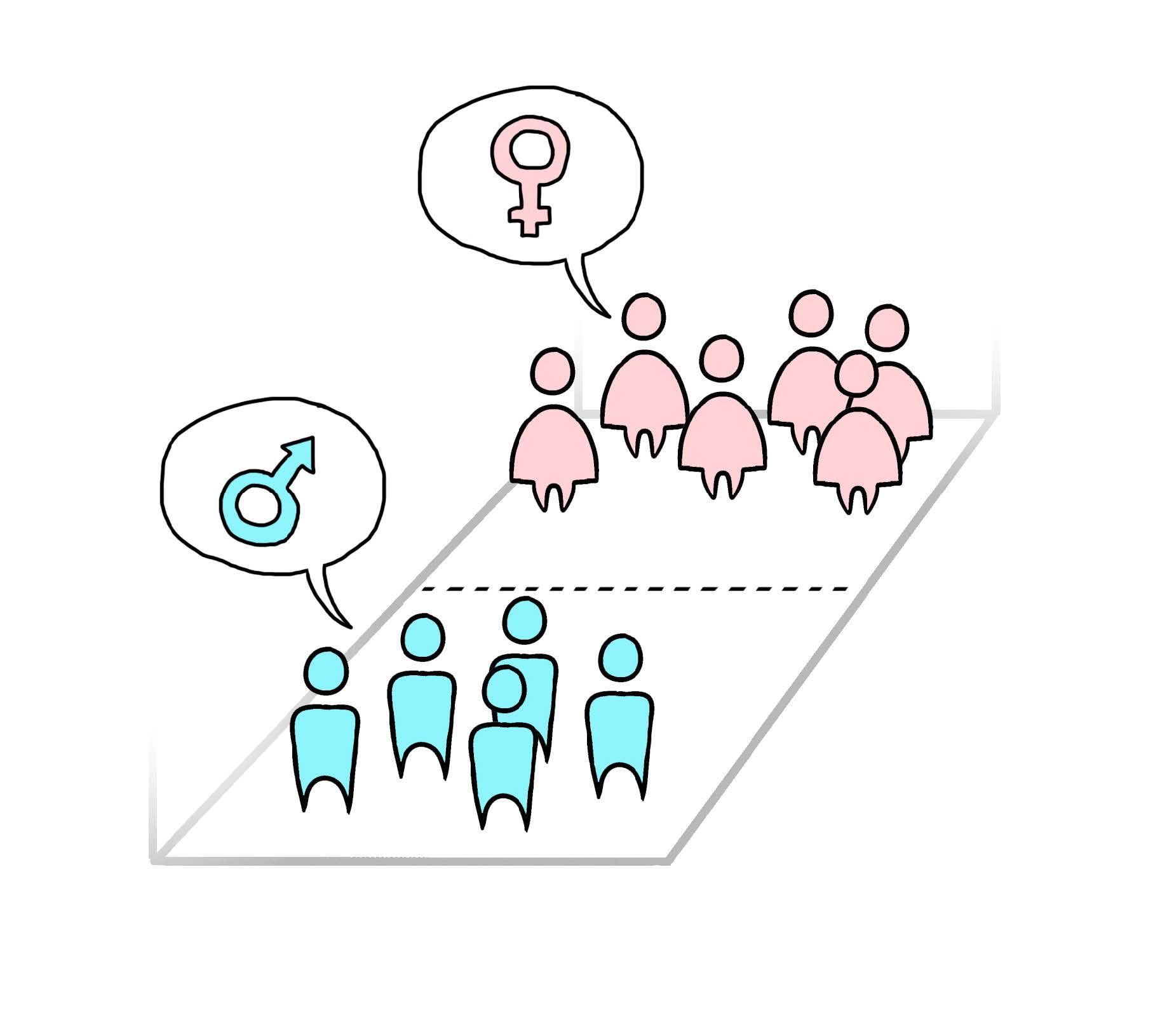 Binary Arrangement
(Eg. Male/Female)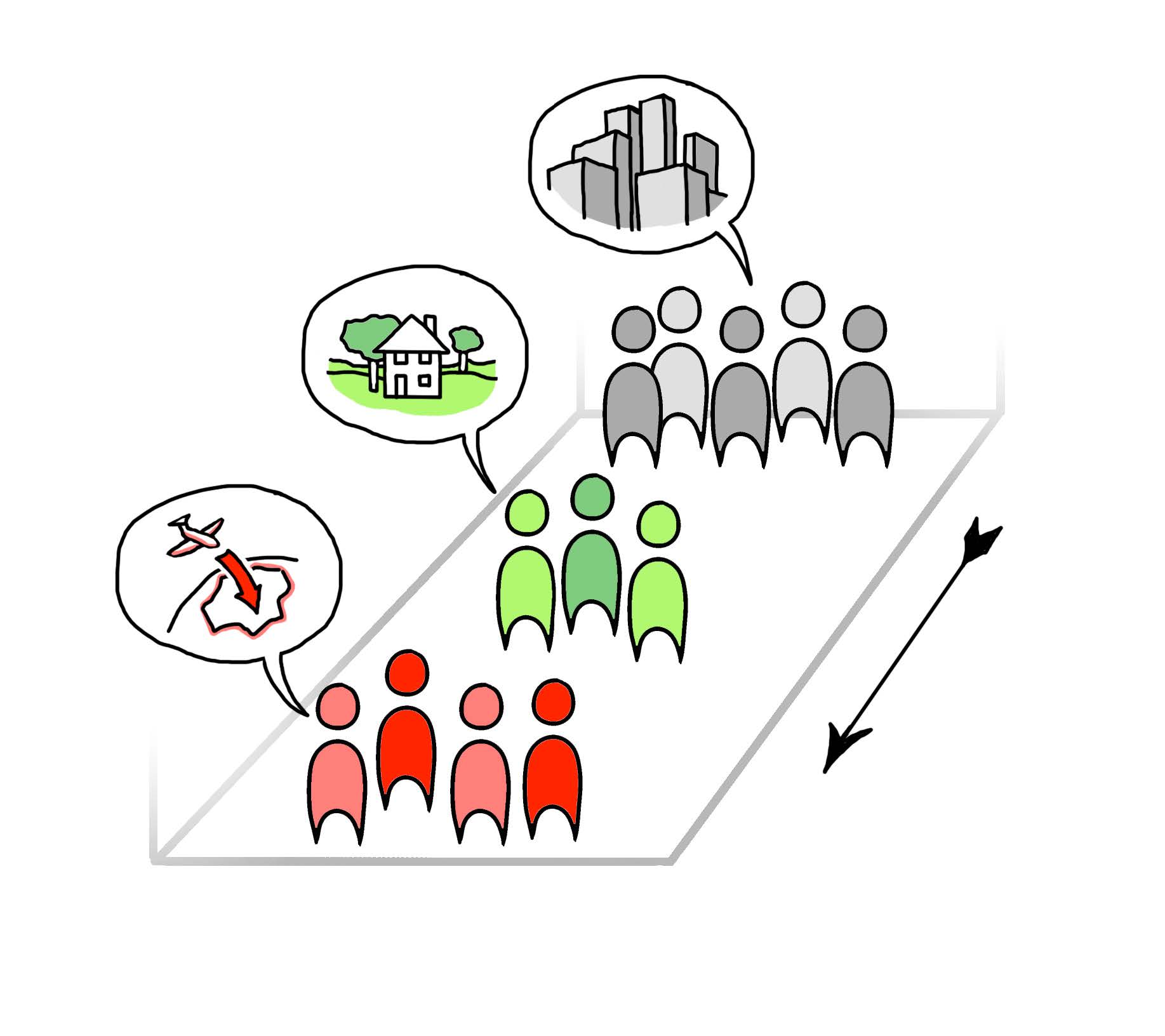 Graduation Arrangement
(Eg. Vicinity to City)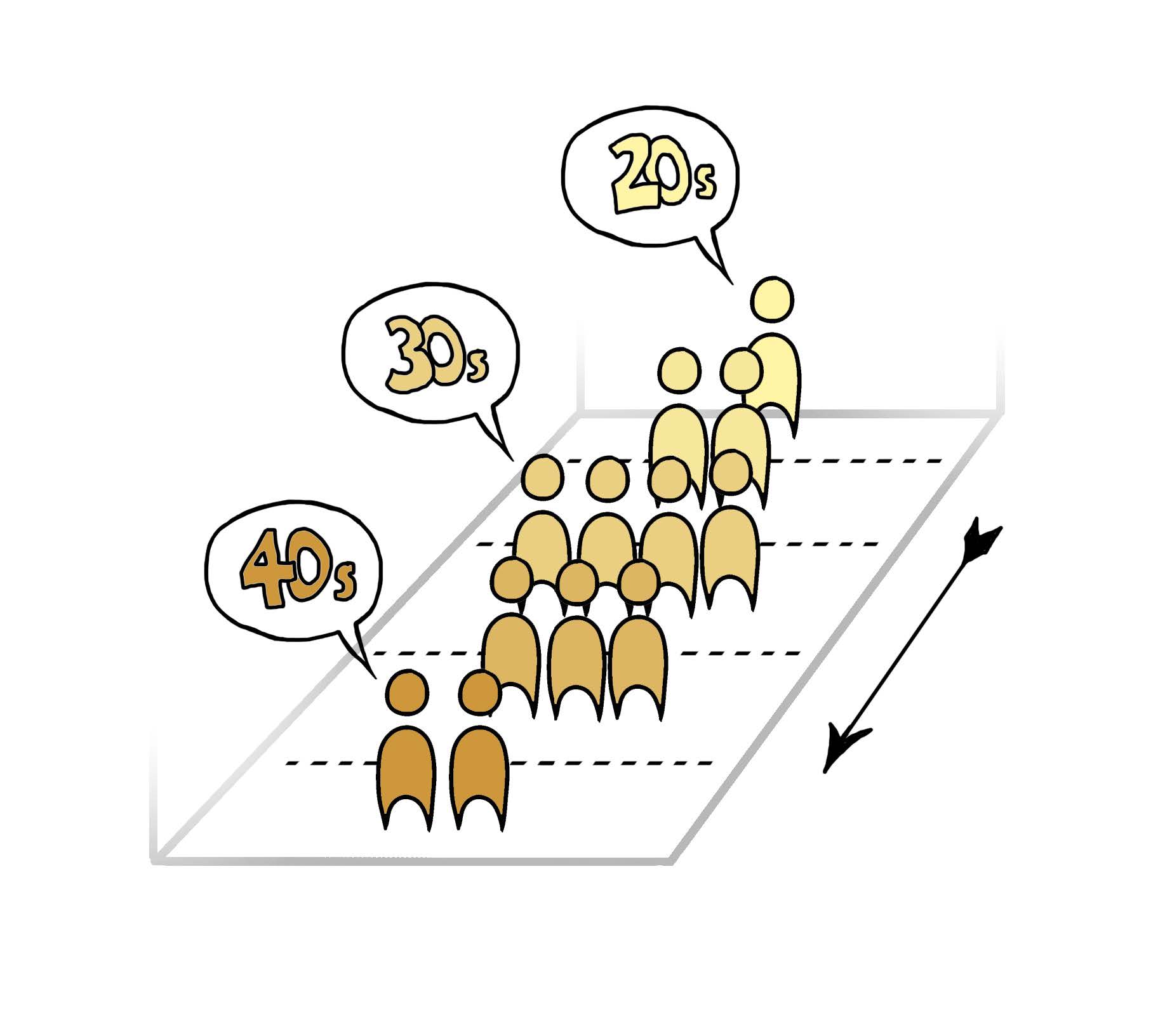 Numerical Arrangement
(Eg. Age)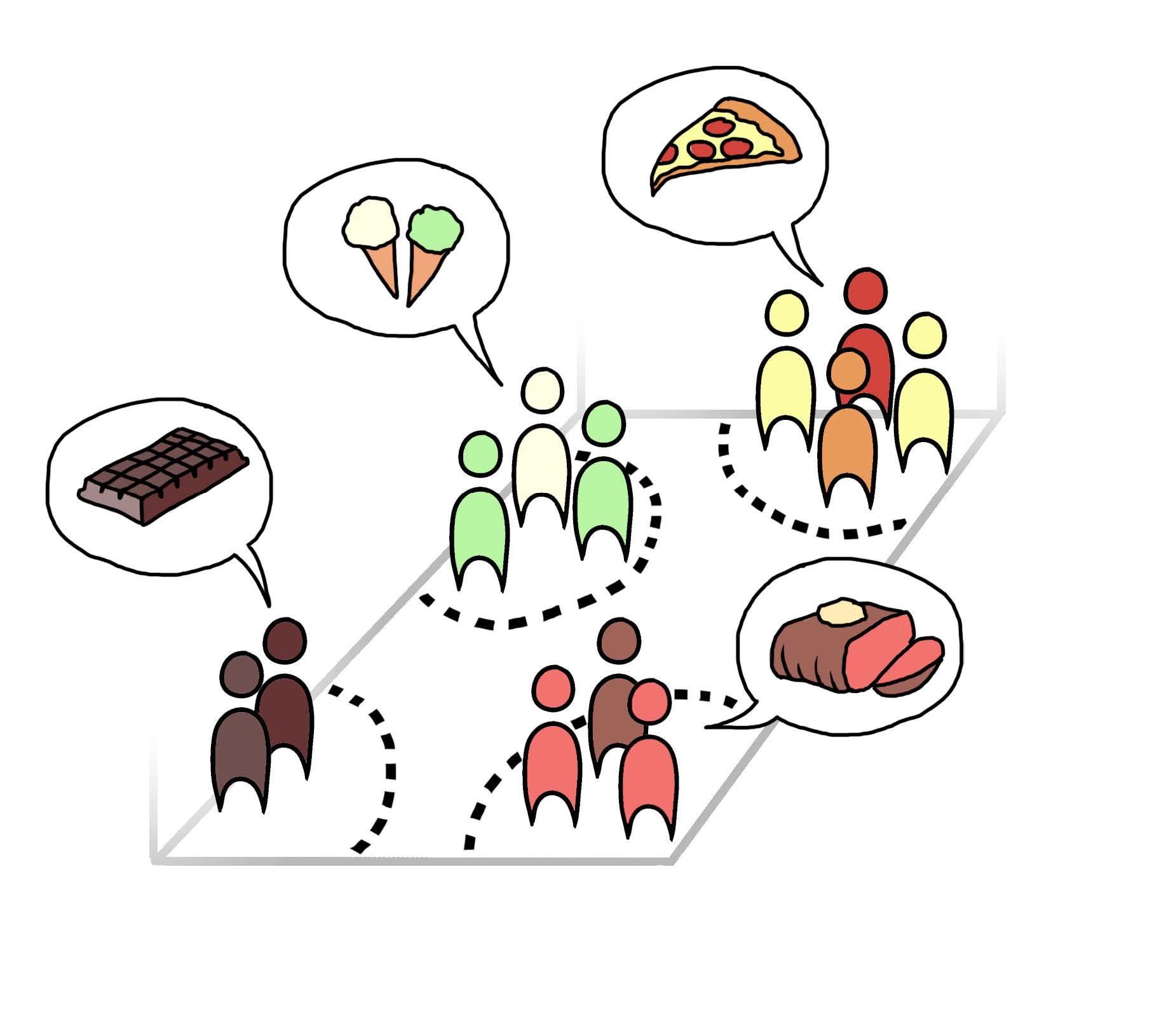 Cluster Arrangement
(Eg. Favorite Food)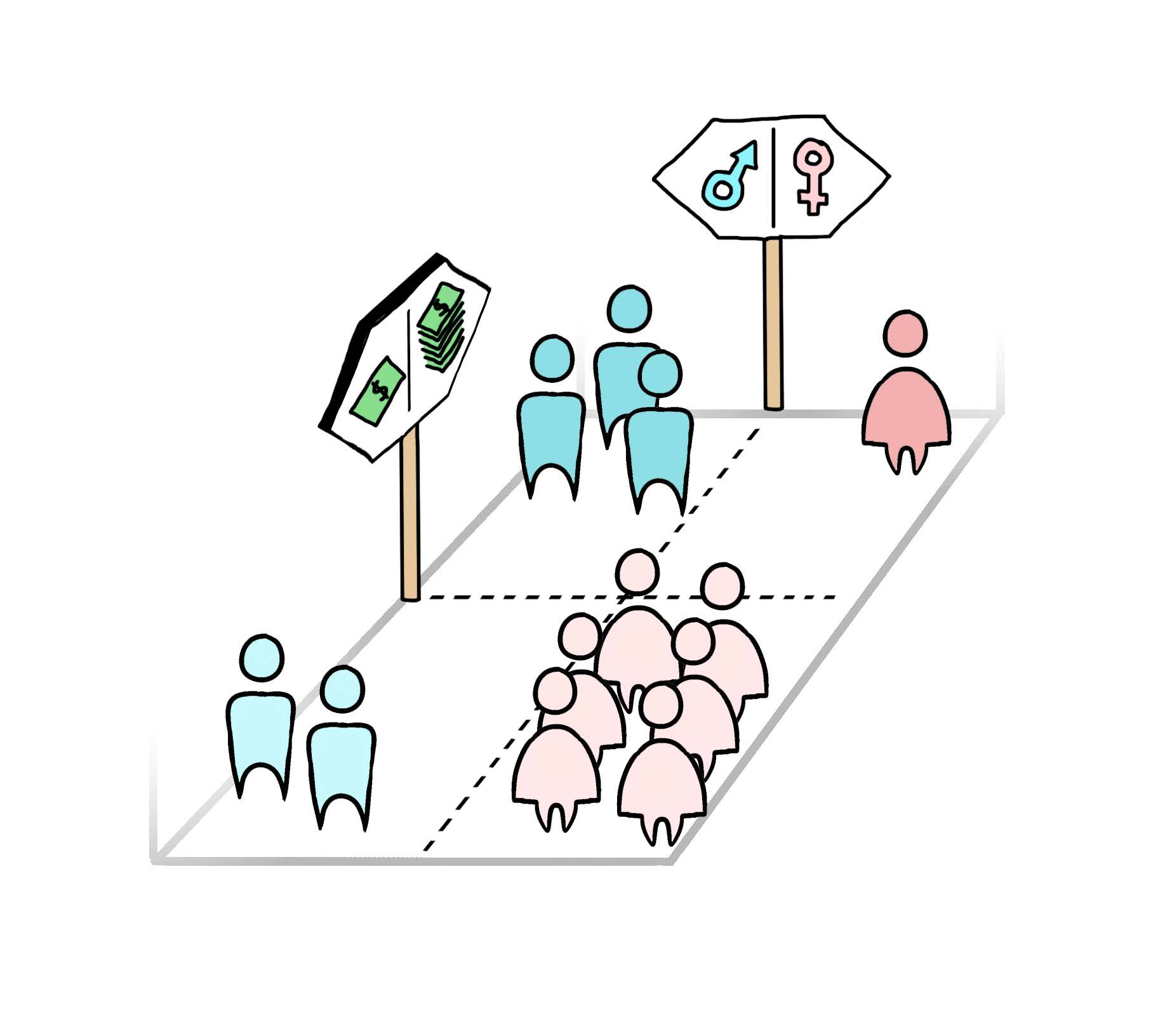 Grid Arrangement
(Eg. Male/Female against Wealth)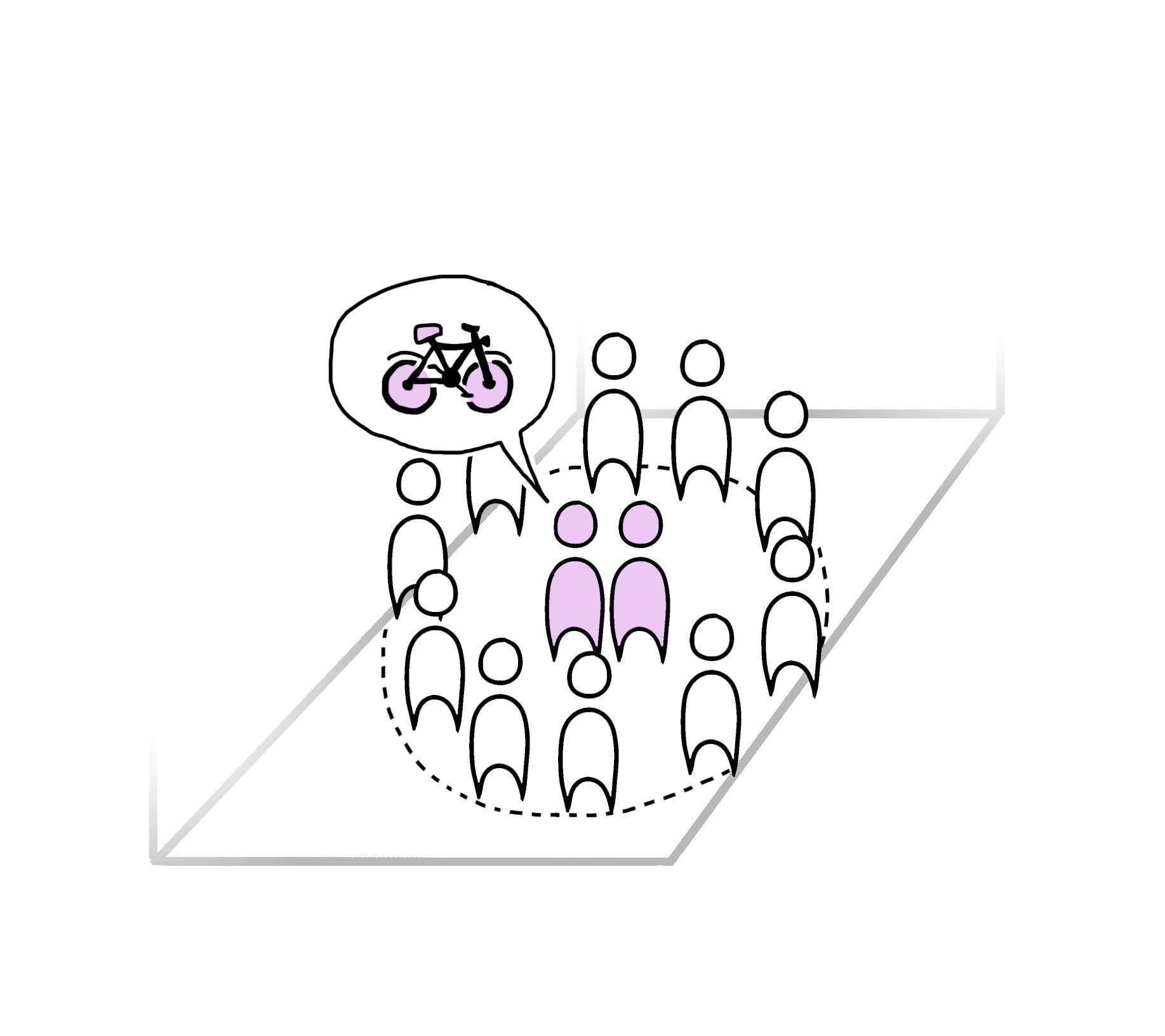 Circle Arrangement
(Eg. Step in if you ride a bike to work)